An uplifting experience – check out our spring face specials!*
Put your best face forward
Mini Facelift – $5300
(savings of $600)
Minimally invasive procedure for lower 2/3 of face and jowl
Ultherapy – $3000 Full Face
(savings of $500

)

Non-surgical ultrasound treatment that provides lifting
Chin Liposuction – $999
(savings of $901

)

*Results and your patient experience may vary

Are you ready for a spring lift? The "season" is almost over and now is the perfect time to take a moment for yourself. This month, we have three youth-renewing face specials for your consideration.

For those who are not yet ready for a facelift, we offer Ultherapy – a non-surgical, non-invasive ultrasound treatment that penetrates the structural layers of the skin to provide lifting of the brow, face and chin. Ultherapy calls it an uplift!

For people needing a bit more tightening, Dr. Jochen's Mini Facelift is an excellent long-term solution for men and women that is minimally invasive. The mini facelift addresses the lower two-thirds of the face including the jowl area.

To complement either procedure, or if you just want to address under chin fat that accumulates with age, under chin liposuction will give you a more streamlined profile. We invite you to schedule a personal consultation to see how we can help you enjoy the newness of spring all year long!
---
Ultherapy provides uplifting results by harnessing the power of ultrasound
---
The Mini Facelift by Dr. Timothy Jochen provides long-lasting results and many people claim it takes 10 years off their appearance!
---
Tumescent Liposuction is an excellent procedure for removing unwanted fat under the chin.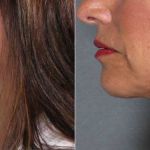 ---
Call (760)-423-4000 to schedule your personal consultation or click here for online appointment request.
* Results and your patient experience may vary