The Coolest Luncheon You'll Attend this Month!
Are you ready for a cool change? It's getting warmer and that means, more time by the cool pool. This season you could sport a new suit – a contoured birthday suit!
Come learn more about CoolSculpting at a lunch and learn on Tuesday, March 21, 11:30 a.m to 1 p.m. with a CoolSculpting expert who will explain how this non-surgical, fat reduction technology works. You will enjoy a delicious lunch while you watch a presentation and will have plenty of time to get your questions answered. We hope you can join us.
CoolSculpting Demonstration: There will be a live CoolSculpting demonstration. Ask questions and see CoolSculpting in action!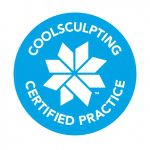 Don't miss this event, we will be raffling off many exciting prizes. Win a CoolSculpting treatment!
Tuesday, March 21, 2017 from 11:30 to 1 p.m.
Event held at our Rancho Mirage Office, Building C. Reservations are required, click the RSVP button above to reserve your spot!
Please bring a $10 donation benefiting Big Brothers and Big Sisters of the Desert and receive a delicious lunch to enjoy during the presentation.
* Results and your patient experience may vary