The Coolest Invitation You'll Get this Week
Contour Dermatology invites you and a friend to attend our CoolSculpting Lunch and Learn on 2/21: Presentation, Q&A, special prices & prizes! Reservations are required. RSVP to (760) 423-4000 use the convenient online button below.
Please Join Us on February 21, CoolSculpting Lunch and Learn
You're invited to a delicious luncheon all about fat – fat freezing that is. If you've been considering CoolSculpting, this is a great opportunity to bring a friend and come enjoy a delicious lunch as you hear a presentation by a CoolSculpting expert who will answer all your questions. The luncheon begins at 11:30 a.m. Everyone who attends will enjoy special pricing of 20% off a CoolSculpting treatment if scheduled this day and we also will be raffling off a few exciting prizes including one CoolSculpting treatment.
Please bring a $10 donation to benefit The Living Desert.
This event is held at our Rancho Mirage office.
Experience Matters
Contour Dermatology is a locally owned Zeltiq Certified CoolSculpting Center. Freeze your fat at an experienced practice you can trust.*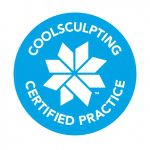 We have four CoolSculpting machines so you can have more than one area treated at the same time. Check out the excellent results our patients are enjoying with CoolSculpting. Each treatment only takes about 35 to 45 minutes depending on the area treated. Then over the next few weeks, your fat is naturally eliminated through your lymphatic system. How cool is that?
If you have pinchable fat, CoolSculpting can help you get the sculpted body you want!*
CoolSculpting treatments take anywhere from 35 to 45 minutes depending on the area treated and one treatment reduces approximately 25% of fat cells in the treated area. CoolSculpting is effective for:
Check Out Our Actual Patient Results:
View our CoolSculpting actual patient before and after photos >>
When: Wednesday, February 21, 11:30 a.m to 1 p.m.
Where: Event held at our Rancho Mirage Office. Reservations are required, click the RSVP button above to reserve your spot!
Benefits: Please bring a $10 donation benefiting Children's Discovery Museum of the Desert and receive a delicious lunch to enjoy during the presentation.
* Results and your patient experience may vary