Father's Day is just around the corner (June 16). It is our one opportunity of the year to show the men in our lives how much we love and appreciate them for the role they've played in our lives. Rather than the typical necktie, sports memorabilia, or power tools that dads have come to expect, you can step up your gift-giving game for Dad with Brotox (Botox for men), laser hair removal, or by covering up Dad's terrible tribal tattoo.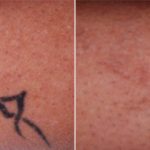 Men go to the gym and eat healthy, They care about how they look. Seeking cosmetic treatments is no longer taboo, and more men than ever are undergoing both surgical and non-surgical services to improve their appearance.
According to the American Society of Plastic Surgeons, there has been a rise of nearly 20% of men undergoing both surgical and non-surgical treatments since 2010, including fillers and laser treatments. The number of men who have received Botox has increased 27% in that same time period.
The top five cosmetic surgeries for men in 2018, according to the American Society for Aesthetic Plastic Surgery, in order of popularity, were liposuction, male breast reduction, eyelid surgery, nose surgery, and tummy tuck. The top five non-cosmetic procedures were Botulinum Toxin (Botox, Dysport), dermal fillers (Juvéderm, Restylane), non-surgical fat reduction (CoolSculpting, Kybella), laser hair removal, and photorejuvenation (IPL laser for skin rejuvenation).
There are many contributing factors as to why men seek cosmetic treatments. They recognize that appearance play a significant role in relationships, from online dating to social media profiles (LinkedIn, Twitter, Instagram). Some feel that ageism exists in the workplace, and men want to even the competitive playing field with their younger, more tech-savvy counterparts.
Contour Dermatology offers many treatments for men who want to improve their appearance, whatever their reason might be.
Botulinum Toxin (Botox, Dysport) can improve the appearance of deep lines and wrinkles on the forehead, crow's feet, and frown lines between the eyebrows.
Blepharoplasty (eyelid surgery) can treat loose and sagging skin that make the eyes look tired and puffy and that cause wrinkles, bags under the eyes, and drooping eyelids.
Laser hair removal can treat any part of the body where unwanted hair exists, from Dad's hairy back to his overgrown Tom Selleck-era chest.
Liposuction can help him contour his dad bod by shaping his abdominal area, minimizing his breast tissue, and reducing his love handles.
Dermal fillers restore loss of volume in the face that causes wrinkles, soften lines, add fullness and definition, and improve pitted scarring.
CoolSculpting can freeze away pockets of unwanted fat in almost any part of the body, with typical results including a 25% reduction in fat cells in the treated area.
Chemical peels help smooth and soften fine lines and wrinkles and can be tailored to Dad's unique needs, from a light and superficial peel to a stronger and deeper peel with more dramatic results.
Laser tattoo removal is a simple and effective option for Dad to zap away the regrets he might have from that mistake he made in his early 20s. Lasers are quick and effective at lightening and removing tattoo ink.
Healthy Hair System by Ducray includes a stimulating cream shampoo, anti-hair loss lotion, and dietary supplement hair and nail capsules that, combined, help men with thinning hair notice stronger and thicker hair in as little as three months.
For more information, or to schedule a consultation, please call (760) 423-4000.
* Results and your patient experience may vary