Nothing But Good Hair Days
Say Bye Bye Thinning Hair and Hello Healthy Hair*
NeoGraft $7 per Graft (reg. $8)!
Follicular Unit Transplant $4 per Graft!
Save 20% on Ducray Healthy Hair System
Save 20% on Capillus Laser Cap
*Results and your patient experience may vary
Help for Hair Loss & Healthier Hair
At Contour Dermatology we have so many ways to help people have luxurious, healthy hair, we thought we would focus an entire month around hair. We truly have something for everyone – men and women – with solutions ranging from supplements and fortified shampoo and topicals to laser technology and state-of the-art hair transplantation.
Having healthy hair makes for happier people and we want you to love your hair again. As everyone is different and there are differing stages of hair loss, a personal consultation is essential to determine a specific plan for you. To receive these special rates, please schedule your consultation by February 28, 2017.
---
This month only, the NeoGraft is available for $7 per graft (regularly $8 per graft).
Benefits of a NeoGraft Transplant
Least invasive hair transplant procedure
long-lasting hair regrowth*
Natural looking results*
No stitches or staples
No linear Scar – can wear hair short
No risk of numbness at donor area*
---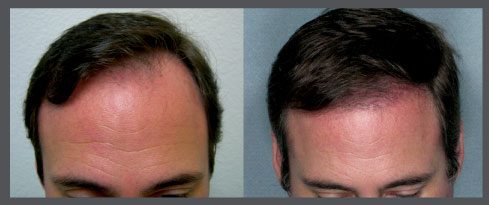 This month only, the Follicular Unit Transplant procedure is $4 per graft (regularly $5.25 per graft.)
Proven method of hair transplantation*
High yield of harvested hairs*
Natural looking results*
Affordable procedure for many individuals
---
We are selective in what we offer our patients. The Ducray Healthy Hair System is a series of products we believe offer great benefit. It's also something Dr. Jochen uses personally. This month you can save 20% on any of our Ducray products including supplements with vitamins and amino acids to strengthen your hair to advanced formula topicals for men and women to stimulate hair growth.
---
Save 20% on Capillus Laser Cap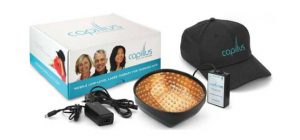 Contour Dermatology is proud to offer the Capillus Laser Cap. This FDA-approved device delivers low-level laser light therapy to stimulate the hair follicles for hair regrowth. You simply wear the unit (which can be disguised by wearing any baseball style cap over it) for 30 minutes every other day. People start noticing results in four to six months. The Capillus is best for people who are just beginning to experience hair loss or thinning. It also can be a great complement following a hair transplant. Come learn more at a consultation to see if it is right for you.
---
Call (760)-423-4000 to schedule your personal consultation or click here for online appointment request.
* Results and your patient experience may vary