Reveal Your Radiance
October 23 is your chance to learn more about the Fraxel Laser. Join Contour Dermatology La Quinta for lunch, presentation, prizes and special pricing.
New Skin Starring Fraxel! Learn More October 23 at our La Quinta Office
Even if you didn't like fractions in math class, you will love learning about the Fraxel laser's fractional skin resurfacing technology. The Fraxel is a non-ablative laser that delivers highly effective, fractional laser energy. It treats your skin in a fractional pattern that targets certain columns of skin, leaving others unaffected. The way the energy is dispersed it provides enough heat to resurface your skin and stimulate collage at deep levels, without the downtime of ablative lasers.
Bring your questions and a friend to learn more about the Fraxel – one of the favorite lasers at Contour Dermatology. You'll enjoy a delicious lunch, an informative presentation, a chance to win great raffle prizes and save 15% on Fraxel treatments scheduled this day – October 23 – at our La Quinta office.**
Please bring a $10 donation to benefit The Living Desert
---
Fraxel = Face + More!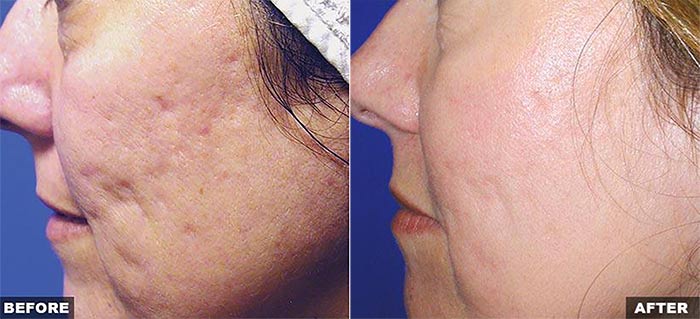 Fraxel Laser treatment for face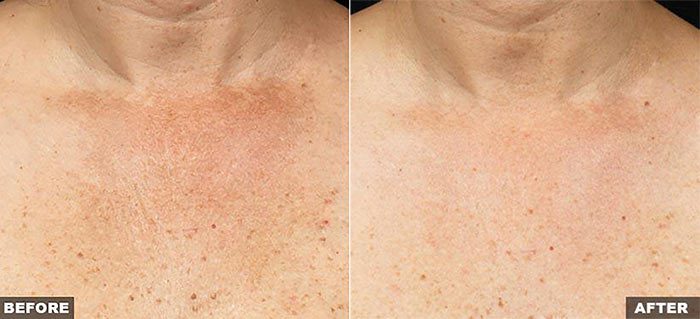 Fraxel for Décolletage
The Fraxel Laser is very effective in reducing facial spots from sun damage and age. It's also excellent for reducing acne scarring and wrinkles. Besides the face, Fraxel is great for hands and chest. Check out these amazing results!
**Restrictions may apply
* Results and your patient experience may vary