This decision could change your life! Well…at least your hair!
Thinning or receding hairline? Take advantage of our Flash Sale on three hair treatments to boost your own hair growth, thickness and health.
How's your hairline? Are you experiencing recession or thinning of your hair? At Contour Dermatology we know how sensitive it can be for people who once had thick, lustrous hair to experience loss. That's why one of the specialties we offer is treatment for hair loss. Dr. Timothy Jochen is an expert in hair restoration and has helped countless people regain their confidence with an improved hairline or density.
During this Flash Sale, we are offering special pricing on Hair Transplants along with a FREE PRP treatment valued at $2,500 with the purchase of a hair transplant.† You can also save 20% off the Capillus Laser Cap and 15% off Ducray hair products and supplements. Please schedule your consultation by September 30, 2019 to receive the specials.
Restoring Confidence in Your Hairline Two Types of Hair Transplantation
Yes, it's your hair! In very simple terms, we move donor hair grafts from an inconspicuous area to fill in spots where you need more hair. Dr. Timothy Jochen excels in hairline design artistry to make the results look as natural as possible. Hair Transplants can be performed on men and women. Check out the incredible results. Save $1 per graft on the minimally invasive NeoGraft hair transplant procedure or $1.25 per graft on the follicular unit transplantation method. Schedule your consultation today to take advantage of the savings.
---

Capillus Laser Cap Proven to Stimulate Hair Regrowth
Low-level red-light laser therapy has been proven effective in clinical studies to help to kick start hair growth. This is a purchase and wear at home device. You simply wear it for 30 minutes every other day and over time it stimulates the hair follicles. It's battery powered or plug in and you simply put the laser diode unit under a baseball style cap. We have units with two different strengths available. This device is recommended for those with early stage hair loss or as an adjunct to a hair transplant to boost the initial hair growth following the procedure.
---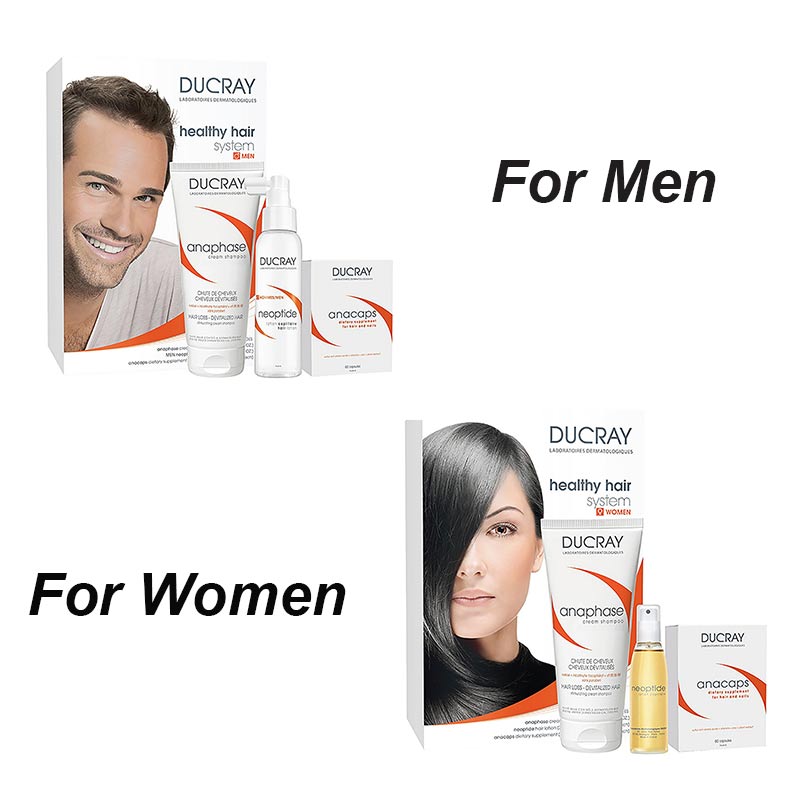 Nutrition for Your Hair – The Ducray Healthy Hair System
Among the non-surgical solutions we offer for hair loss at Contour Dermatology, is the Ducray Healthy Hair System. This includes the ANACAPS tri-activ supplement, which contains the essential nutrients that give the hair bulb and nail matrix the support they need to flourish with vitamin B6, B8, E and PP and 100% of the RDA for iron and biotin along with sulfur amino acids. It's just one capsule in the morning and in a few weeks, you will start to see a difference. The Ducray Healthy Hair System also includes several shampoos and topical solutions that are designed to stimulate the hair follicles.
† Restrictions may apply and you must schedule your consultation by 9/30/19 and purchase by 9/30/19. No exceptions.
* Results and your patient experience may vary