Yes, we have a laser for that!
Check out our cosmetic lasers during Laser Month. From wrinkles to unwanted tattoos and hair, our lasers treat a wide array of conditions.
July is Laser Celebration Month at Contour.
Schedule your consultation today to determine which laser will help you best address your skin concern and receive 25% off that laser treatment.
*(Exception CO2 Laser is 20% off)
July is the month of fireworks and celebrating independence. We'll help you celebrate all month long with a different kind of sparkle – the light from our cosmetic lasers – to help you be free of wrinkles, rough, uneven textured skin, unwanted hair and unwanted tattoos. We have the largest selection of cosmetic lasers in the Coachella Valley and all of Southern California.
What can our amazing lasers help you improve this month?
No More Reds, Browns and Uneven Skin Tone
Sun damage and age take their toll, but our lasers can help you even the score. Try an IPL which stands for Intense Pulsed Light for reducing brown and red spots or the Excel V for reducing facial redness or uneven skin tone on your delicate chest. Check out some of the results:
---
Combination CO2 Laser and IPL (Intense Pulse Light) Treatment
Try an IPL which stands for Intense Pulsed Light for reducing brown and red spots. Or Fractional CO2 laser resurfacing, in one 20 to 30-minute treatment, can improve lines under the eyes and around the lips better than any other laser on the market today. Plus, it can shrink pores, reduce pigmentation, reduce lines and tighten skin throughout the rest of the face – and all with an extremely short recovery (just days) and long-lasting results (years)!
---
Laser Hair Removal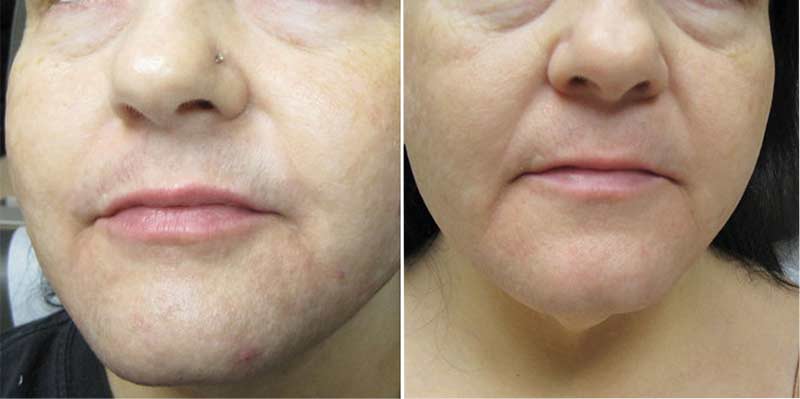 Especially during summer, you might be more aware of unwanted hair. We have several lasers that help reduce unwanted hair:
Under Arms
Arms
Bikini Area
Back
Chest
Legs
Upper Lip
The Gentle YAG is safe and effective for people with darker skin and the Gentle Lase and MedLiteC6 are effective for other skin types. Call us to learn more.
ver time, the natural fat surrounding the cheeks begins to deteriorate, resulting in a reduction of volume, sagging skin and more prominent wrinkles. Through nonsurgical injections, Restylane Lyft is specifically designed to add fullness to the cheeks and midface, but can be used in many other areas, which can result in a natural-looking appearance.
---
Laser Tattoo Removal


What seemed like a good idea at the time, has turned into a ball and chain and you wish you could get rid of that icon, word or saying. You can! We have two lasers dedicated to lightening and reducing the appearance of unwanted tattoos.
---
Fewer Wrinkles and Tighten Skin is Always Sublime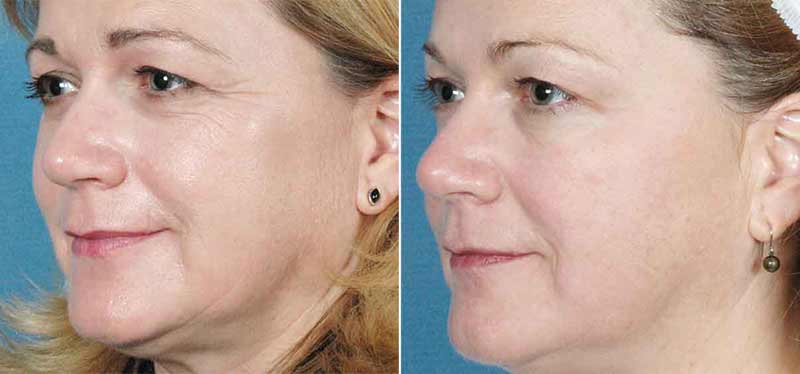 Sublime is a non-invasive device that combines bipolar radiofrequency (RF) and infrared light to tighten skin and smooth wrinkles. The patented elos technology makes it possible to treat fine lines on the skin's surface as well as deeper wrinkles – all in the same procedure! If you're not yet ready for a facelift, but you want to tighten up sagging skin on the face, around the eyes, jowl or neck, now is a great time to firm up this 25% off deal!
---
We have even more lasers at our Laser Center. Call us today at 760-423-4000 or click here for an online appointment request.
* Restrictions may apply. CO2 laser is 20% off, not 25% off.
* Results and your patient experience may vary