Coming to you at the speed of light (laser light, that is!)
Contour Dermatology has a laser-focused special for you to check out this month 25% off our cosmetic lasers/devices (CO2 laser is 20% off).
The Rejuvenating Light of Lasers
Even though it's warmer in July, we're asking, "Do you want to come step in the light?" The brilliant light of our lasers! This is the perfect special to offer in the summer as there's little to no downtime with many of the lasers. A few of them require you to stay out of the sun… but since it's hot right now, you probably want to do that anyway… and for sure, you're wearing sunscreen, right? So, what can we help you improve or remove? Here are just a few of the things with which our lasers and devices can help*:
Brown Be Gone!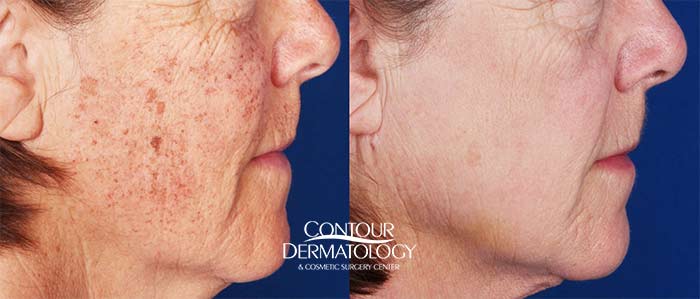 IPL for face, 7 months post treatment
The IPL PhotoFacial is a light-based treatment that can reduce the appearance of brown spots and sun damaged skin.*
---
Excel V Laser

Venous Lake Treatment with Excel V Laser, 6 months after
---
Obagi Nu-Derm System, Save 15% This Month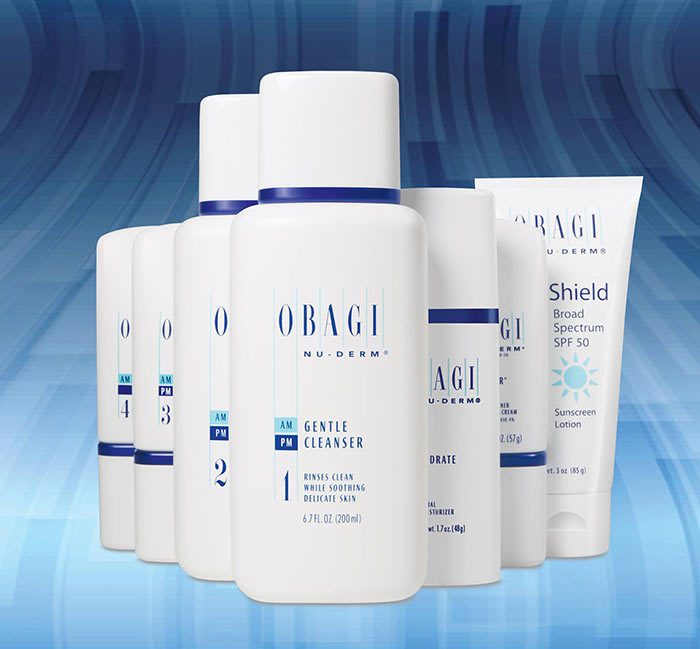 Obagi NuDerm System Skin Transformation Kit
The word that best describes the Nu-Derm System by Obagi is transformation. This is a complete skin care system that works synergistically to deliver visible results. Obagi is the number one physician-dispensed skin care line in the country and this is the system that launched Obagi to fame.
Benefits of the Nu-Derm System:
Stronger more resilient skin with fewer fine lines and wrinkles
A more even, refreshed skin tone and texture
Reduced hyperpigmentation such as sunspots, age spots and other areas of discoloration
See visible improvement in 4-8 weeks
Overall transformation takes about 3-4 months
Two kits are available: Normal Dry and Normal to Oily
Each kit includes 7 physician-grade products which are designed to be used with Obagi Tretinoin – Obagi's brand of Retin-A.
Call us today at 760-423-4000 or click here for an online appointment request.
* Results and your patient experience may vary