Rejuvenate the eyes with Dysport, and give your face youthful fullness with this summer special
Best wishes for a Dysport relaxing and Restylane fulfilling summer
Our Summer Gift to You – Buy 2 mls Restylane, Get 1 FREE!
Dysport for Just $99
Are you planning a summer cruise? Attending a wedding or a class reunion? Before heading out for your travels, we invite you to visit us at Contour Dermatology to help you get refreshed before your vacation or special event. It's amazing what a few milliliters can do to boost your appearance by filling in fine lines and wrinkles or restoring lost facial volume. This month, we're offering a special on any of the Restylane family of fillers – Restylane, Restylane Lyft and the new, longer lasting Restylane Refyne and Restylane Defyne. If you buy 2 mls, you get 1 ml FREE. Then for those pesky crow's feet wrinkles, we can make them fly away with Dysport for just $99.
---
Restylane
Restylane is a crystal-clear, biodegradable NASHA (Non-Animal Stabilized Hyaluronic Acid) gel, which is injected into the dermis in tiny amounts with a very fine needle. The result is a long-lasting, natural enhancement, gentle and safe to the skin.*
---
Restylane Lyft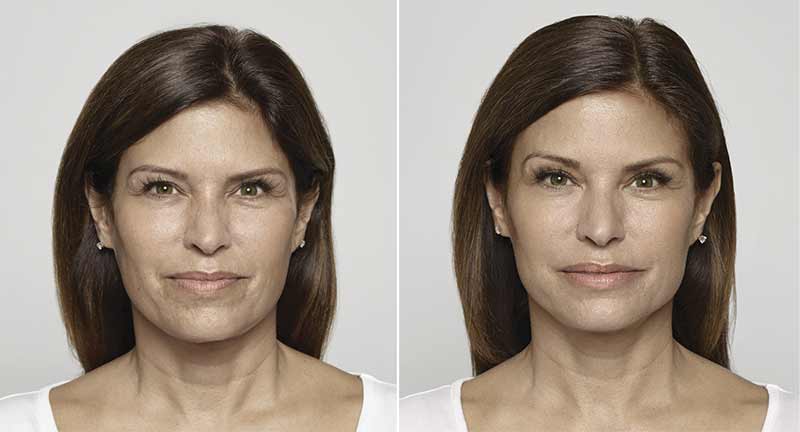 Over time, the natural fat surrounding the cheeks begins to deteriorate, resulting in a reduction of volume, sagging skin and more prominent wrinkles. Through nonsurgical injections, Restylane Lyft is specifically designed to add fullness to the cheeks and midface, but can be used in many other areas, which can result in a natural-looking appearance.
---
Restylane Refyne

Used in Refyne and Defyne, XpresHAn technology enables the cross-linking of the hyaluronic acid (HA) in the products. This allows for the creation of different gel textures to adapt to each individual's skin texture needs, providing flexibility and support for a variety of lines, folds and areas of volume loss.
---
Restylane Defyne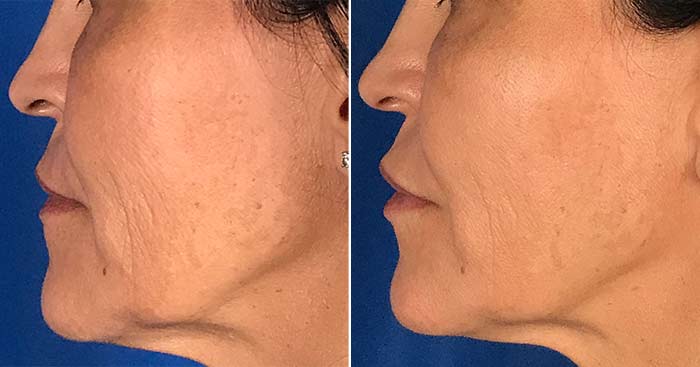 If you've been on the fence up to now over which product is your best offense against moderate to severe facial wrinkles and folds, wonder no more. If those unattractive nasolabial folds run a little deeper, Restylane® Defyne is the answer. It's designed to be less flexible and provide additional support.
---
Call (760)-423-4000 to schedule your personal consultation or click here for an online appointment request.
* Results and your patient experience may vary