Joyful June Specials Filled with Joy
Please schedule your consultation to learn more by calling (760) 423-4000 or click the convenient button below to schedule online.
It Just Takes a Few MLS to Look Like a Million Bucks!
Oh the joy of receiving a colorful balloon as a young child! Your skin is plump and rosy and life is good. Fast forward many years… You still smile at balloons, but your skin has lost its youthful volume. Our June filler special can help fill you with joy! Featuring the long-lasting versatile fillers of Restylane, if you buy 2 mls, we'll give you 1ml for free. Here are just a few things that fillers can help:
Restore Cheek Volume
Define Jaw Line
Fill-in Hollow Temples
Fill in Hollow Under Eyes
Fill in Lip Stick Lines
Plump Lips
Fill in fine lines and wrinkles
Straighten Appearance of Nose
Rejuvenate Hands
Also on special is Dysport for Crow's Feet for just $99.
Restylane Defyne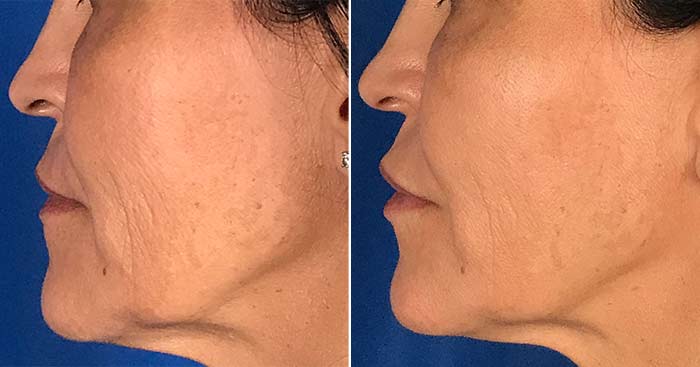 Restylane Defyne results in the lips, cheek, and nasolabial folds
Restylane Refyne and Defyne are the latest generation of Restylane fillers and they last up to a year! They are more natural in their "movement" under the skin and deliver such a natural looking result. Refyne is for mild to moderate wrinkles and Defyne can treat moderate to severe wrinkles.
---
Dysport for Crow's Feet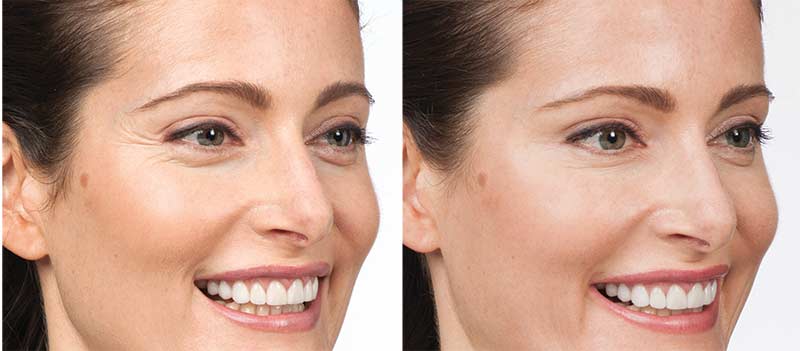 Crow's feet treatment before and after
Crow's feet are fine on crows… but us humans don't like them so much. An injection of Dysport can relax the muscles that contribute to those pesky wrinkles and soften their appearance. Results last for several months.
---
SkinMedica HA5 Rejuvenating Hydrator Save 15% This Month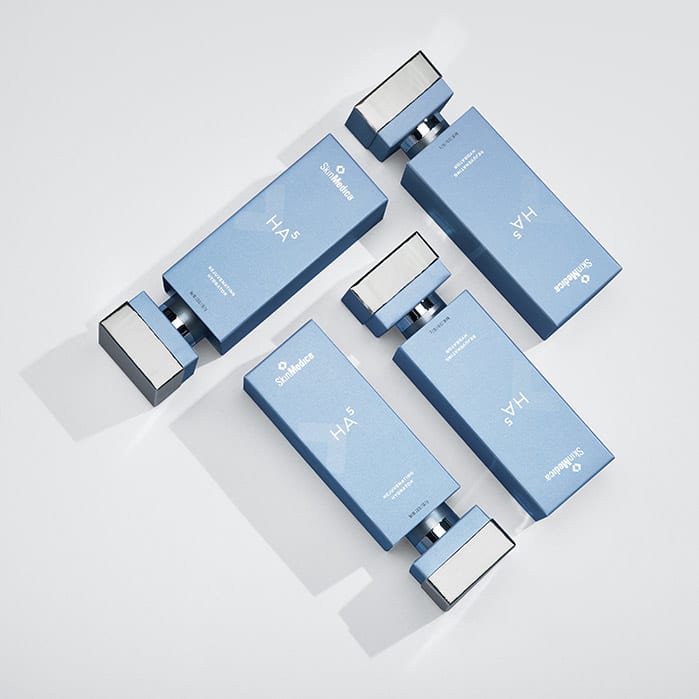 SkinMedica HA5 Rejuvenating Hydrator
Call us today at 760-423-4000 or click here for an online appointment request.
* Results and your patient experience may vary