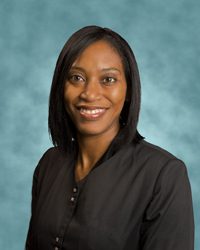 La Rue has been in the medical field for over 10 years. She has experience as a surgical assistant, clinical supervisor, and a cosmetic consultant. Her passion and belief is that it is good to enhance beauty from the outside as well as within. Because of this belief, when she initially consults with patients she recognizes no two situations are the same and customizes an individual plan designed for the person.
Education is important to La Rue. She has an AS in Business Administration as well as an AA in Social Behavioral Science. Over the years she has studied and trained in relation to her field, has numerous certificates, and her Real Estate Broker's license.
La Rue heads up the Education Department at Contour Dermatology and strives to instill the message to never stop learning, a lesson she learned while serving as the Education Director of Hemet/San Jacinto Associate of Realtors and throughout her life. As Education Director here at Contour Dermatology, La Rue oversees periodic tests given to all employees to constantly challenge their knowledge of everything done at the office and coordinates weekly educational talks and presentations for cosmetic and medical procedures.
La Rue lives in the Hemet area. In her spare time she enjoys spending time with her family, reading, writing poetry, and traveling. In October 2013 she joined a community Toastmasters Club. After seeing the benefits of her participation, La Rue brought Toastmasters to Contour Dermatology in June 2014. Since then, every employee has taken part in the club to improve communication, leadership skills, and confidence.