Which one is for you? Perhaps both?
Buy 4, get 2 FREE, plus Botox for Crow's Feet! Read more to learn about the October specials at Contour Dermatology.
Two Wonderful October Specials for You!
When you were a teenager, you most likely heard "Turn that music down" frequently. Now, you may prefer a few less decibels. However, one area where, many people want to turn up the volume is their face. Voluma by Allergan, a hyaluronic acid filler that lasts for up to two years, is one of the best ways to augment lost facial volume to stay looking youthful. Voluma is our top special this month and if you buy 4 mls of Voluma, you'll get 2 mls FREE! We also have Botox for Crow's Feet on sale at just $99.
Va Va Voluma!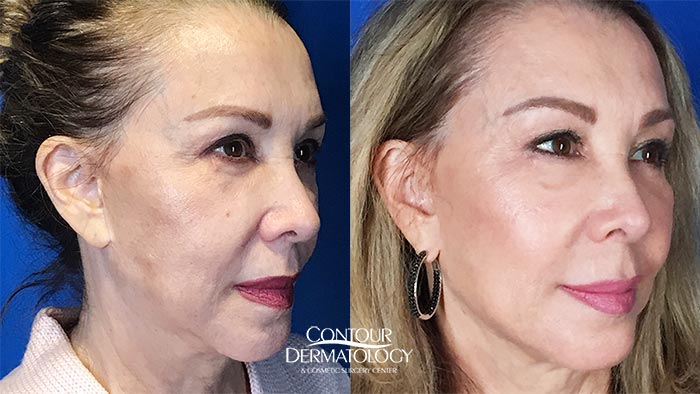 Liquid Facelift with Juvéderm Voluma
Remember when grandma would grab your cheeks as a kid as she declared, "You are so cute!" Now, you wish there was more "cheek" to grab. A common condition that many experience as they age is the loss of facial volume. In some people, this decline of volume can even lead to a hollow or gaunt look. Also, some people just don't naturally have as much cheek definition as they would like. Voluma can plump up your cheeks and it's specifically FDA approved to do just that. Check out the fantastic results!
This Month Only! Botox for Crow's Feet Just $99
This Month Only! Botox for Crow's Feet Just $99
Softening those pesky lines around your eyes is a simple and easy treatment with a few units of Botox. The results last for several months and are even longer lasting with continued treatment. Botox relaxes the muscles that contribute to those lines that detracts from your beautiful eyes and makes those crow's feet fly away!
---
Call us today at 760-423-4000 or click here for an online appointment request.
* Results and your patient experience may vary