Product Description
Save 60% ($156.00) on 3 Rejuvenating Glycolic Acid Peels!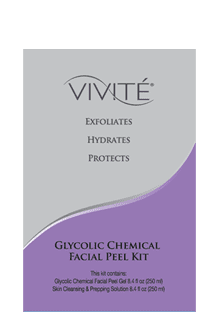 Featuring glycolic acid, an alpha hydroxyl acid (AHA), this peel will help you achieve a smoother, more even skin tone. Your glycolic acid peel will minimize the effects of aging by reducing brown spots, fine lines and wrinkles, improving pore appearance and in some cases, improving acne scarring. The unique qualities of Free Glycolic Acid combined with a low pH allow for optimal penetration and exfoliation of the outer layer of your skin to uncover healthier, new skin for a more vibrant complexion.
This peel is performed by one of our licensed estheticians, perfect for most skin types
Deal Price: $99.00 (for a package of 3 Glycolic Chemical Peel treatments)
Savings: $156.00
Regular Price: $255.00
Expiration: This deal expires 03/17/17 at 5 p.m.
Restrictions
This offer applies only to three Glycolic Chemical Peel treatments. You may purchase this offer today and redeem it at a future date within 60 days of the purchase date. After that, the full purchase price of voucher may be applied toward the package at the regular non-discounted price. Other restrictions may apply. Please check with your Contour Dermatology representative for details at (760) 423-4000.