Move Forward with Confidence
They say 50 is the new 30 and 60 is the new 40 and so forth…. We say, why dwell on a number? Be the best you can be and enjoy whatever age you are to the fullest! The most important thing is how you feel and when you look and feel your best, you're unstoppable!
This September, we are focusing our specials on two big cosmetic procedures that can help you regain a more youthful appearance and renew your confidence – mini facelift and hair restoration. You'll save 15% on a mini facelift by Dr. Jochen and both types of hair transplants are on sale and include a FREE PRP treatment with purchase of hair transplant! You'll also find the amazing Capillus Laser Cap at 20% off this month and get 15% off the Ducray Healthy Hair System.
The Mini Facelift – Minimally Invasive Surgery with Maximum Results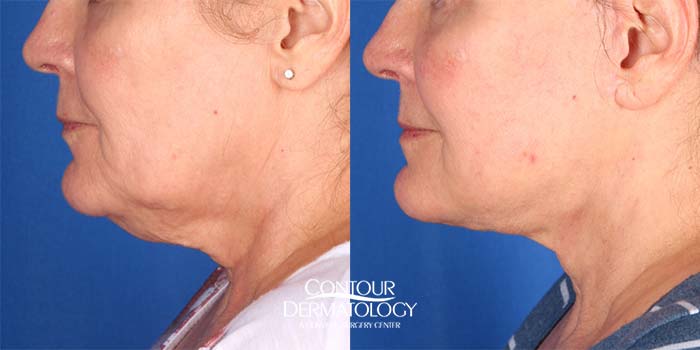 Mini Facelift Before and After
You love the wisdom that comes with age, but you don't love the sagging skin or creases it brings. Dr. Jochen has a solution – the mini facelift. Yes, it's surgery, but it is a minimally invasive procedure. Many people claim it takes 10 years off their appearance and the results last for years. We do have several non-surgical treatments that can help reduce wrinkles and improve skin texture, but at a certain point, only a facelift will really make a difference for skin laxity. A mini facelift corrects skin laxity in the lower two-thirds of the face – cheeks and jowl area. if you've been considering a facelift, this is the month to have that consultation to learn more.
Hair Restoration with Natural Results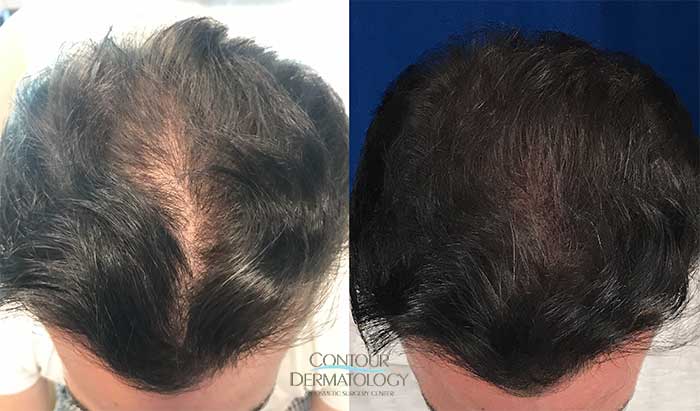 NeoGraft Hair Transplant, 2500 Grafts
Both men and women experience hair loss at different rates and different ways. Regardless, the results are the same. It can definitely be a sensitive issue to experience hair loss. By mid-life, both men and women experience can experience significant male and female pattern baldness. Men tend to see more of a receding hairline and women tend to lose hair more diffusely. A hair transplant can produce amazing results with your own hair. It's just moved from an area where you have plenty of donor hair and then it fills in the areas of recession or thinning. Dr. Jochen performs two types of hair transplants – FUT or strip grafting and the minimally-invasive NeoGraft. Call today to take the first step in restoring your hairline.
---
Finally, A Red Light You'll Like! Save 20% on Capillus Laser Cap
Capillus Laser Cap for Hair Regrowth
If you're just beginning to notice thinning hair, the Capillus Laser Cap might just be for you. This product features 272 diodes of low-level red-light laser which has been proven to stimulate hair regrowth. (We also have a less expensive cap that has fewer diodes for sale.) This is a wear-at-home device that you purchase and wear just 30 minutes every other day. It's really that easy. Click here to see before and after photos and more details.
---
Nutrition for Your Hair – The Ducray Healthy Hair System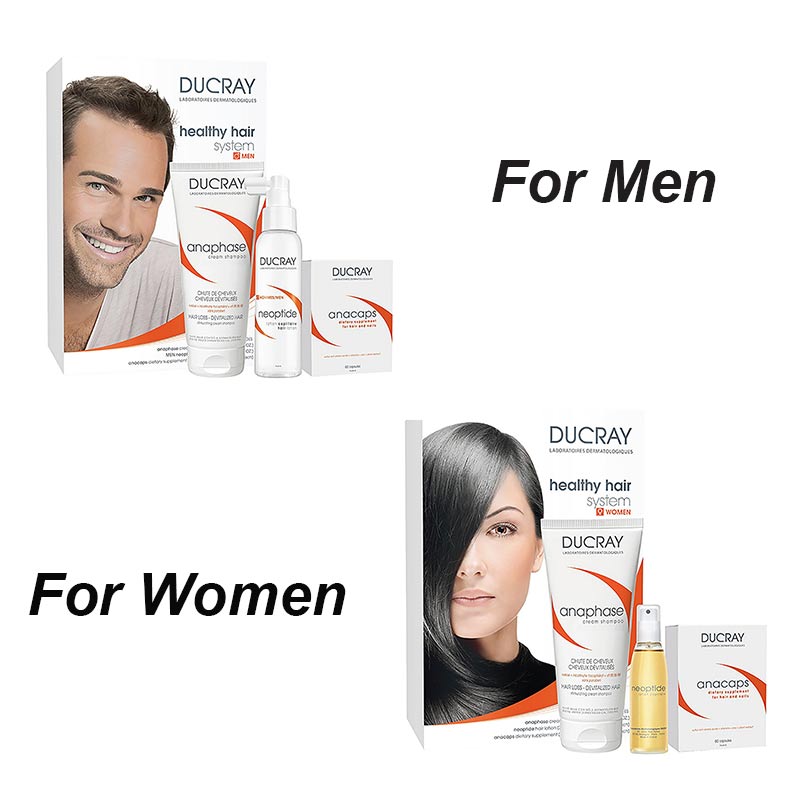 Ducray Healthy Hair System for Women Or Men
Among the non-surgical solutions we offer for hair loss at Contour Dermatology, is the Ducray Healthy Hair System. This includes the ANACAPS tri-activ supplement, which contains the essential nutrients that give the hair bulb and nail matrix the support they need to flourish with vitamin B6, B8, E and PP and 100% of the RDA for iron and biotin along with sulfur amino acids. It's just one capsule in the morning and in a few weeks, you will start to see a difference. The Ducray Healthy Hair System also includes several shampoos and topical solutions that are designed to stimulate the hair follicles.
Call us today at 760-423-4000 or click here for an online appointment request.
* Results and your patient experience may vary