How does 50% off sound?
Here's an incentive, excuse, motivation, reason to try a new esthetic treatment at Contour Dermatology – 50% off any of 3 select treatments!
Ready to Try Something New?
If you're as ecstatic about esthetic treatments as we are, you will be interested in trying something new! Here's a special offer as an incentive to try a new treatment by one of our friendly estheticians. We're offering 50% off select treatments for first-time patients. What this means is you don't have to be a new patient to Contour Dermatology, just that the treatment is the first time you've experienced it. This offer is good for the entire month of September, but it is only valid at our Palm Springs or La Quinta offices.
You can choose from the following treatments:
So what do you say? Are you ready to schedule your appointment?
---
A Smoother, Cleaner Appearance with Facial Waxing
Is a shadowy moustache bothering you? Do you have more peach fuzz, other facial hair or annoying hair on your chin? We can easily take care of that with a facial waxing treatment. Facial waxing can be performed on the following areas:
Brow Area
Nose
Upper lip
Chin
Full Face
---
Clearer Skin is Just a Peel Away!
Depending on your needs, we're offering 50% off a glycolic or a Jessner's peel for anyone who has never tried one of these peels. The glycolic peel is a great peel for brightening your skin and can help reduce oil and tighten pores. A Jessner is recommended for just about any skin type and can help correct sun damaged skin. Peels are a convenient way with no down time to improve your skin texture and tone.
---
More Vibrant Skin with Vibradermabrasion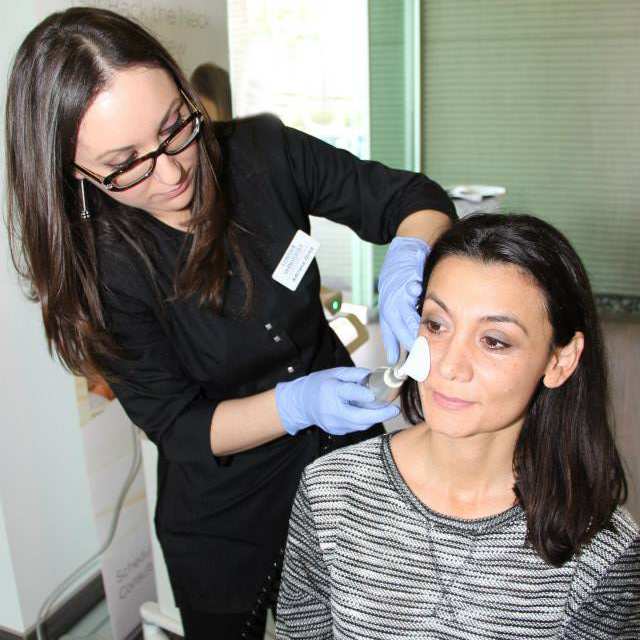 Experience smoother, softer skin and a more even texture and tone with a vibradermabrasion treatment. Vibradermabrasion can be performed on the face as well as other areas of the body for exfoliation. The Vibraderm system includes "paddles" that are connected to an oscillating device that sends vibrations deep into the underlying layers of the dermis, stimulating new collagen and fibroblast growth. (Each patient purchases their own paddles, which will only be used on their skin.) The massage feels wonderful and adds to the toning effect of the treatment. All vibradermabrasion treatments at Contour include infusion with either Vitamin C or a hydrating serum to enhance the overall effect.
* Results and your patient experience may vary