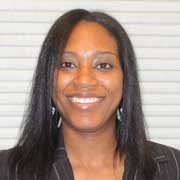 La Rue has been in the medical field for nearly 10 years. She has experience as a surgical assistant,clinical supervisor and a cosmetic consultant. Her passion and belief is that it is good to enhance beauty from the outside as well as within. So when she initially consults with patients she recognizes no two situations are the same and customizes an individual plan designed for the person.
Education is important to her and she has a degree in business administration as well as social behavioral science. Over the years she has studied and trained relation to her field and has numerous certificates as well her real estate broker's license.
Having served as the previous educational director of her local real estate association board, she understands that you should never stop learning. So it was only natural for her to head up the educational department at Contour Dermatology. As an employee everyone is tested periodically and must have knowledge of everything done at our office.
La Rue lives in the Hemet area with her husband and two children. In her spare time she enjoys spending time with her family,reading and writing poetry.