CHLOE RAYOS, NP-C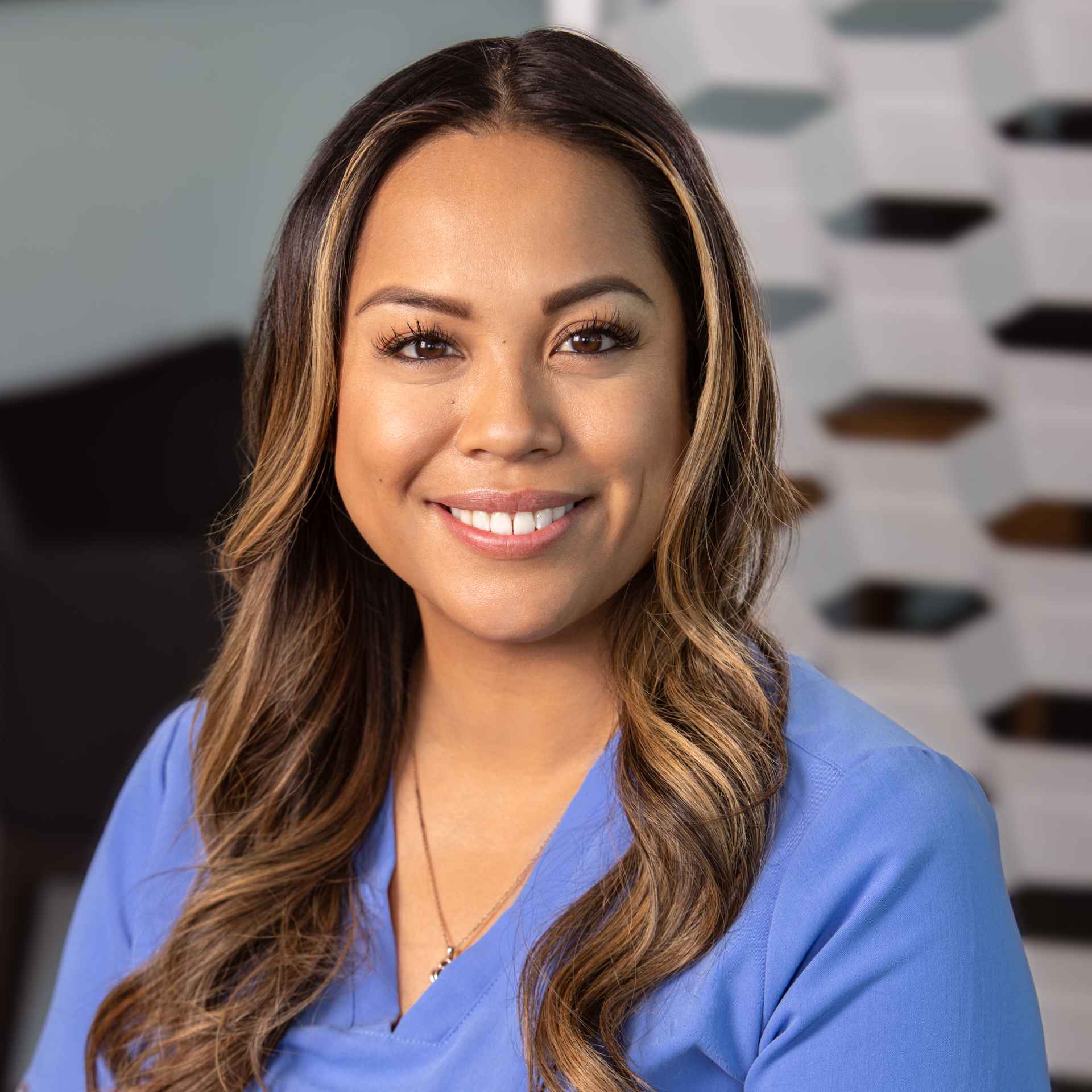 "I love the creative side of making people feel better and using the medical knowledge I've learned. That's why I thought dermatology would be ideal for me."
CHLOE RAYOS, NP-C
"I love the creative side of making people feel better and using the medical knowledge I've learned. That's why I thought dermatology would be ideal for me."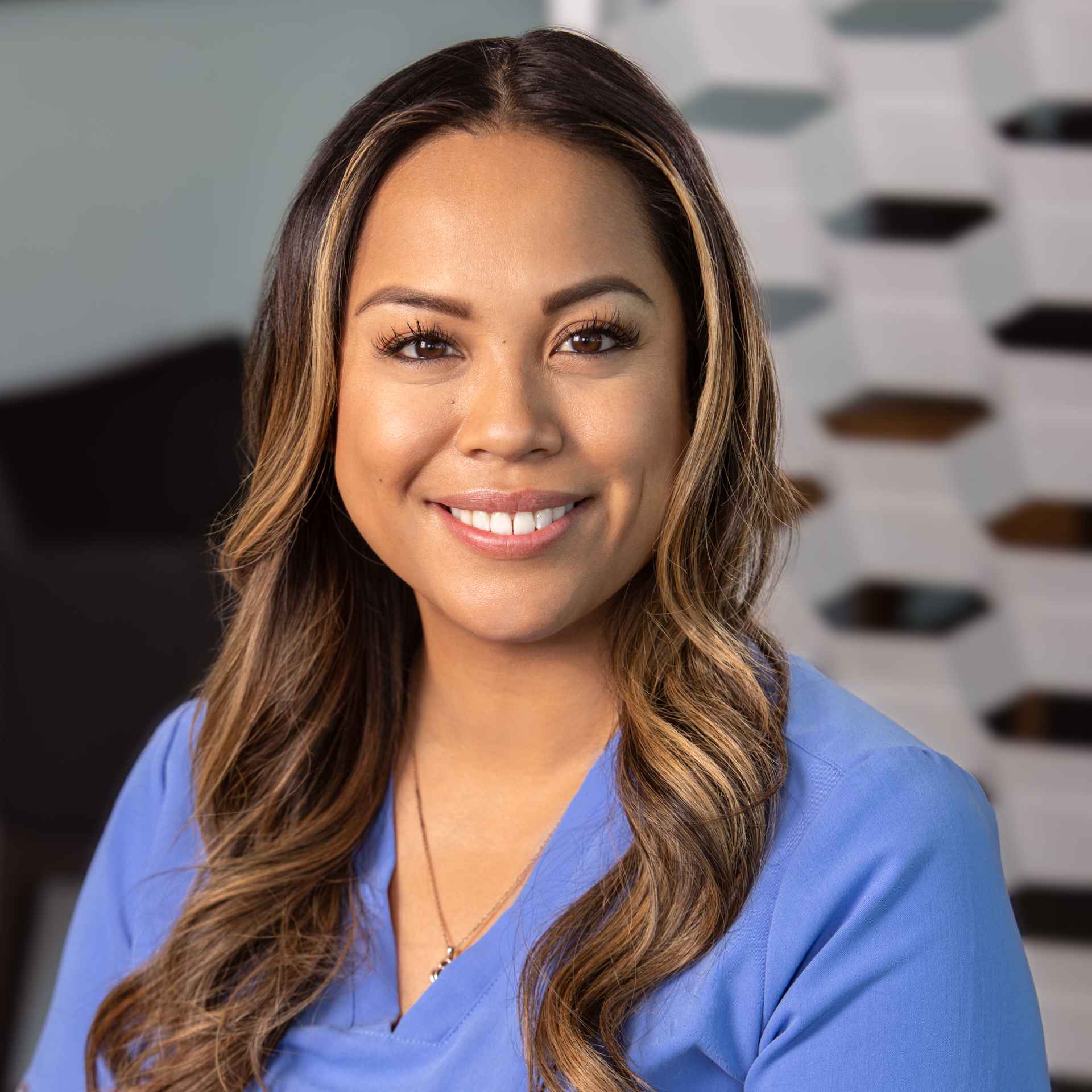 Chloe Rayos, NP-C joined the Contour Dermatology medical team in September 2021. She brings more than five years of nursing experience to her position, including a diverse range of healthcare services. Most recently, before Contour, she worked as a nurse practitioner in nephrology. Chloe also has nursing experience working at a surgery center, at the neurology progressive care unit at Desert Regional Medical Center, a dialysis center and as a traveling nurse.
A native of the Coachella Valley, Chloe knew from a young age she wanted to work in the medical field and is following in the footsteps of her mother, who is a labor and delivery nurse at Desert Regional Medical Center. As a teen, Chloe spent her summers at Desert Regional Medical Center in their Volunteen program. Later, she had the opportunity to work at the hospital in GI lab services and on the telemetry floor, transitioning to COVID nurse during the 2020-21 surge.
Chloe earned her master's degree in nursing from the University of Southern California in Los Angeles, her bachelor of science in nursing from Grand Canyon University and her associate degree in nursing from Copper Mountain College in Joshua Tree. She earned her associate degree in liberal arts from College of the Desert.
At Contour Dermatology, Chloe rotates among the practice's offices and sees patients for cosmetic treatments and follow-up. She also is undergoing Contour's rigorous training to see medical patients within a year.
Prior to entering nursing, Chloe worked as a supervisor and group sales manager for a spa for four years. "I like being able to create a unique experience for each patient, to tailor the services to each person's needs," she said about. "I love helping people and providing personalized care for each patient at Contour."
Chloe lives in Palm Desert, and when she's not working, she enjoys spending time with her family.
Credentials
Master of Science in Nursing: University of Southern California, Los Angeles
Bachelor of Science in Nursing: Grand Canyon University, Phoenix, AZ (online)
Associate Degree in Nursing: Copper Mountain College, Joshua Tree
Associate Degree in Liberal Arts: College of the Desert, Palm Desert
PROFESSIONAL ASSOCIATIONS
California Association for Nurse Practitioners
American Association of Nurse Practitioners
MEET MORE TEAM MEMBERS
Nurse Practitioners