Lutronic Action II
Contour's First Erbium Laser with Many Applications
"We are excited to announce that Contour Dermatology now offers the Lutronic Action II Er:YAG Laser," said Dr. Timothy Jochen. "This is our first erbium laser. I wanted to bring it on board as it offers skin resurfacing treatments with no pain and little to no downtime."
This erbium laser is about midway between a CO2 and the Fraxel laser. It offers many varied benefits including a brightening "Shining Peel," also called the "Hollywood Peel," as well as facial rejuvenation, lip tint rejuvenation and rejuvenation and tightening of vaginal tissue. Yes, you read that right. Contour Dermatology is now offering intimate female rejuvenation with the BellaV application of this laser.
As you probably guessed, the Er part of the name stands for erbium. YAG stands for Yttrium Aluminum Garnet. Similar to the precious gemstone, this garnet is a synthetic crystalline that is doped in aluminum and serves as the laser's source. This laser emits infrared light and absorbs 10-12 times better in water compared with the traditional CO2 laser. This allows it to more precisely ablate the tissue with minimal thermal damage to the outside of the skin.
Overall, the main benefits of the Lutronic Action II laser are lower risk of bruising, swelling skin reddening. It also delivers its results with a shorter downtime. This laser features several modes from normal pulse, long pulse and fractional to dual fractional. This is where our highly skilled laser nurses come in. They know exactly which indications will best suit each patient.
Get a Brighter Complexion and Luminous Skin with "Shining Peel"
Based on your individual consultation, a different type of a peel you might consider is the Shining Peel application of this laser. It can produce a gentle micro-laser peeling which can reduce the appearance of larger pores, fine wrinkles and brighten your skin. This superficial level peel penetrates the stratum corneum and the upper portion of the stratum spinosum to improve your complexion with little downtime, just some slight swelling and mild scaling.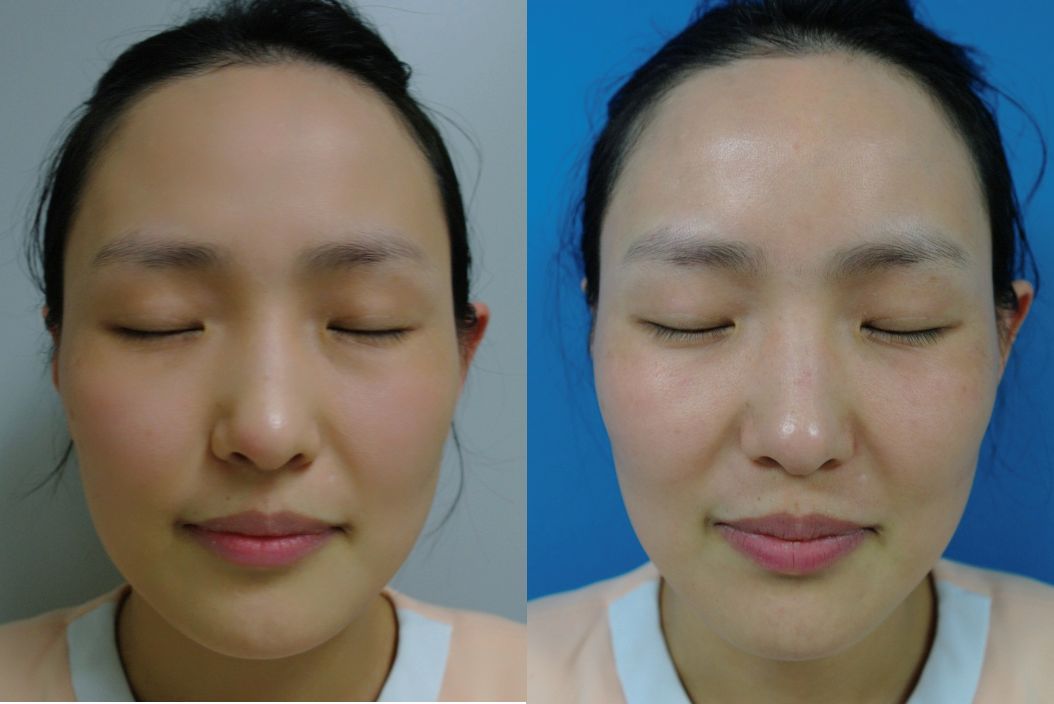 Facial and Skin Rejuvenation
Among the many skin conditions this laser excels in treating include pigment issues such as Lentigines (brown spots), Seborrheic Keratosis, acne scars, surgical scars, photo damaged skin, large pores, skin laxity and overall skin tone. The dual fractional mode can also provide overall facial rejuvenation.


Lip Tint Treatment
As we age, our lips can become dull and lose their youthful hue. Another problem with aging lips is wrinkles and flaking skin. In its dual fractional mode, this laser offers a special lip tint technique that can restore color to your lips – a short pulse micropeeling treatment. A longer pulse treatment also offers a deeper thermal treatment to improve wrinkles.