Over the years, we have received hundreds of thank you cards, letters, e-mails and comments from patients who appreciate the excellent care and results they have received at Contour Dermatology. For some patients, it's a life-saving treatment as with skin cancer removal; cosmetic patients simply enjoy a renewed sense of confidence which adds to quality of life. Read what a few of our patients have had to say about their experiences.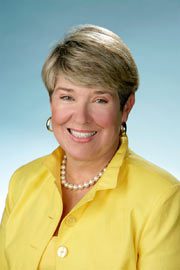 I really appreciate Dr. Jochen's honesty in helping me determine what would give me the results I wanted. My skin is so much smoother now and the color is great – all the age and brown spots are off. Dr. Jochen is quite talented and very well educated. He is sincere and watches his patients very closely.In her late 60s, this petite, blue-eyed blond comments. "I don't feel that old, but I could see that my skin was starting to creep. I had microdermabrasion and that wasn't enough, plus I had a brown spot on my cheek. I had been considering doing something more when I heard Dr. Jochen was giving a lecture at Eisenhower Medical Center. So I went to the lecture and I won a free IPL™ treatment! When I came in for the consultation, we discussed what would suit me best. I really appreciate Dr. Jochen's honesty in helping me determine what would give me the results I wanted." **
– Mary Lee Murphy (CO2 laser treatment)
Click here to read full story.
** RESULTS MAY VARY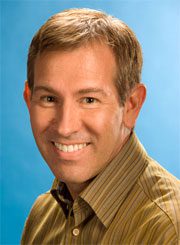 I'm a satisfied customer. It's a great value in terms of the benefit for the dollar. It's permanent unlike many cosmetic surgeries which are temporary. This procedure offers a lifetime of benefit.
Today, new techniques are so sophisticated that each hair follicle is individually grafted creating a completely natural look. In Randy's case, he received about 1,200 micrografts in the crown and front hairline. "It's totally natural as it grows out, you'd never know it was a graft," he comments.
Randy also coincided his new look with moving to the Palm Springs area as a permanent resident. A native of Portland, Randy has had a second home in the area for several years and finally decided the warmer weather was where he and his partner, Danny, a personal trainer, wanted to spend all their time. **
– Randy Garner (hair transplant)
Click here to read full story.
** RESULTS MAY VARY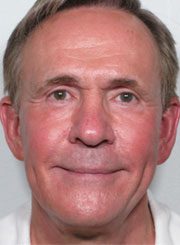 "I'm a total believer in maintenance. I'd much rather do maintenance than do something extreme when the time comes. The Total FX is a perfect procedure to do as needed. It's an inexpensive way to keep your skin at its optimum."
"Retail is a competitive market and we're all not getting any younger. I wear the clothes, I play the part and I want to stay competitive in the workplace," states Glenn who also has worked in the New York and Los Angeles markets.
At Contour Dermatology, Glenn first had liposuction for fat deposits in his arms, a light chemical peel and then four years ago; he had traditional CO2 resurfacing around his eyes by Dr. Jochen. Now with the advent of fractional CO2 lasers, he wanted to have total facial resurfacing with the TOTAL FX™ laser. A few months later, he also had Total FX on the eye area. Both procedures were performed by Contour's certified laser nurse, Ludim Camacho, RN. **
– Glenn Ellison (Total FX laser treatment)
Click here to read full story.
** RESULTS MAY VARY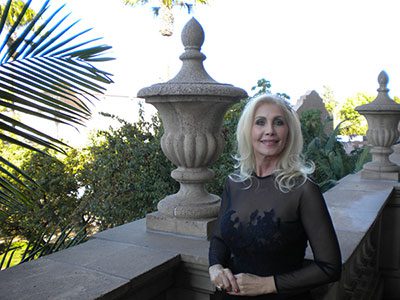 "I'm happy with the professional service, the price, the follow up and I am a devoted Dr. Timothy Jochen patient. The service is par excellence and the artist – and I do not use that term loosely – Dr. Jochen is an amazing artist."
For the past few years, Karen had been thinking about having a full facelift. She researched surgeons in Beverly Hills and Los Angeles. The prices she was quoted were outlandish, ranging from $47,000 to $78,000 – simply too much for a woman who along with her husband, Peter Eckert, is devoted to numerous philanthropic causes including the Hospitaller Order of St. Lazarus of Jerusalem for which she serves as Secretary General in the United States and the United States Burn Support Organization, an IGO of which she is the Assistant Commissioner of Protocol and Public Information. **
– Princess Karen Cantrell (Mini Facelift)
Click here to read full story.
** RESULTS MAY VARY
I appreciate the care you have provided. Everyone on your staff did a wonderful job. There is something to be said about the youth in your office. I feel confident with the treatment I received that no one is going to see any signs of the surgery or follow-up care I experienced. I'll just have to tell people about it. This kind of experience is a display of "good management" and "good leadership." Keep up the good work and thank you for "showing me your love." **
– Mark C. DeMille (skin cancer treatment involving skin graft)
** RESULTS MAY VARY