elōs Plus Treatment – triniti Plus
Laser Center
The complete skin program for immediate, visible and long-lasting results, triniti Plus is a treatment in 3 steps, performed sequentially, during the same office visit. With the triniti Plus skin program, color correction, texture and wrinkle treatment can all be achieved in a single session, using the elōs Plus multi-application platform.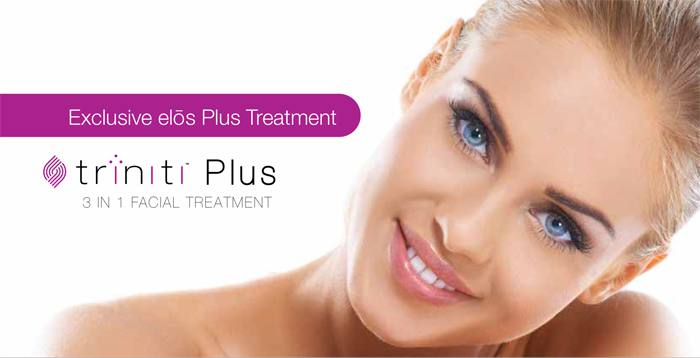 Total facial renewal. 3 laser treatments in the same treatment session.
One session provides three distinct treatments that are a combination of bi-polar radio frequency and light energies.
Color Correction – IPL Laser, improve uneven skin tone, sun damaged skin, spider veins / telangiectasia & brown spots.
Contouring – Sublime Laser, target the telltale signs of aging, including jowl & neck, brow lines and nasolabial folds.
Fine lines, wrinkles and texture – Sublative Laser, treat fine lines and wrinkles for smoother, younger looking skin.