Obagi Nu-Derm Kit for Transformation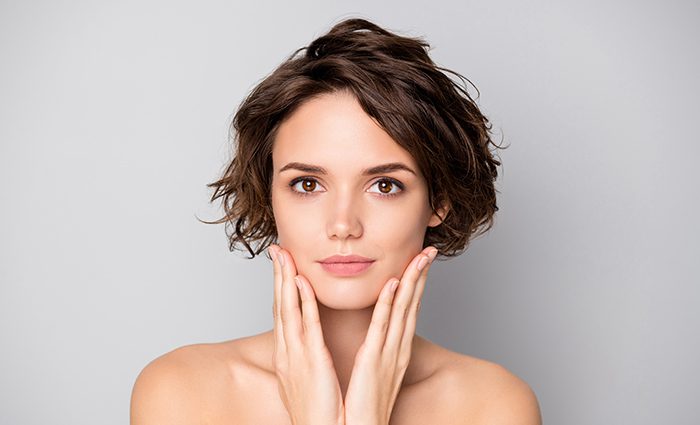 My complexion has always been good, but I never got compliments on it . . . until  Obagi! After a just few months of using the Obagi Nu-Derm system, it was unreal. Everywhere I went, people kept commenting on how great my skin looked. It wasn't just a random compliment here and there. It was constant and frequent – completely unsolicited compliments. This Obagi system really works to bring out your inner glow and deliver visible results. It exfoliates old skin, lightens uneven pigmentation and works at the cellular level to bring in new, fresh more resilient skin. Nu-Derm is the system that launched Obagi to fame and one of the reasons Obagi is the number-one, physician-prescribed skin care line in America.
My first recommendation is don't skimp and try only this product and that. Get the whole kit, as the Nu-Derm system products are meant to work synergistically – as in the whole is greater than the sum of the parts.
One question I always have about skin care products is the smell. I'm super sensitive to smell. I have returned products just because I couldn't stand the smell. All of Obagi products smell fresh and clean or have no detectable scent and I have no issues with smell with them, except to say I am especially fond of the smell of the toner!
There are two Nu-Derm kits formulations – Normal to Dry and Normal to Oily. Each kit contains seven products.
Here's a sample day's routine:
AM Regimen
Gentle Cleanser or Foaming Gel (normal to oily)
Toner to restore PH balance
Exfoderm or Exfoderm Forte (normal to oily)
Clear – a product containing hydroquinone to lighten areas of discoloration
Hydrate – a creamy moisturizer to be used as desired
Sun Shield Matte – an elegant broad-spectrum sunscreen with SPF 30
PM Regimen
Gentle Cleanser or Foaming Gel
Toner
Blender – to be mixed with Retin-A (sold separately)
Hydrate if needed for more moisturizer
What can you expect with the Obagi Nu-Derm System?
Stronger, more resilient skin with fewer fine lines and wrinkles
A more even, refreshed skin tone and texture
Reduced hyperpigmentation such as reduced sun spots, age spots and other areas of discoloration
While I didn't really have any pigment/discoloration issues, these before and after photos will show you how amazing Obagi is at evening skin tone that was previously splotchy and laden with brown spots.
Besides the basics of toothbrush, toothpaste, cleanser, moisturizer and sunscreen, if you could have only ONE item in your beauty regimen, what would it be? This question has circulated around the Internet for a while. Some people responded mascara, others said foundation, but many said Retin-A. That's my vote! Retin-A is practically a miracle for your skin. I am so grateful that Dr. Jochen recommended I begin using it when I met him in my late 30s. I began with and continue using the highest concentration of Obagi Retin-A  which is .10 percent, but there are other strengths available including .05 and .025 percent. Contour Dermatology also has a milder tretinoin cream called Renova which is the lower strength of .025 percent and also includes emollients to lessen the drying effect Retin-A can have. Retin-A is sold separately from the Obagi Nu-Derm kit, but it is a key component.
In addition to the Nu-Derm kit, I love, love, love Obagi's eye treatment product ELASTIderm. It comes in a jar and roller. I prefer the roll on. First, it lasts a seriously long time. Second, in an air-conditioned home, it feels cool upon application which is always nice around your eyes. Third, it's excellent at keeping the crow's feet at bay and minimizing fine lines around the eyes. Unlike some eye creams, this one you can use on the upper eyelids, around the eye and under the eyes.
My mother has Rosacea and I am fortunate to not have any symptoms of this condition, but I want to let those of you who have Rosacea or have family members with it know that Obagi has a specific line that helps people with this condition. Unmanaged, Rosacea contributes to a "rosy" or red complexion, primarily on the cheeks. The line is called Obagi RosaClear. Obagi also has specific products for those who struggle with acne and that line is called Obagi CLENZIDerm. Those products can be specially ordered through any of the Contour Dermatology offices.
While I was in my late 30s when I began using Obagi, now, in my 50s, I am grateful for good genes, but I also continue to say "Thank you Obagi."
If you want younger looking and younger acting skin, the Obagi Nu-Derm System will help you achieve a healthier, more beautiful complexion. Purchase the Obagi Nu-Derm kit online.
If you'd like to learn more about Obagi Nu-Derm or which medical grade skin care products would be best for your individual needs, the estheticians at Contour Dermatology are amazing and will take time to help you determine the best skin care regimen that will address your concerns to give you results. Give them a call at
* Results and your patient experience may vary