Contour Dermatology & Cosmetic Surgery Center is now the premier fat reduction headquarters in Southern California.
Our new Skinny Center features all the latest fat reduction techniques:

CoolSculpting
Contour Dermatology's CoolSculpting procedure is the only FDA-cleared, non-surgical, fat reduction treatment. That means no down time for you. The treatment uses controlled cooling to reduce stubborn fat that resists all efforts through diet and exercise. More CoolSculpting info here >>
---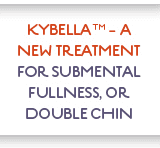 Kybella – Double Chin Fat Reduction
Contour Dermatology is now offering a treatment for your double chin! Recently approved by the FDA, KYBELLA™ (deoxycholic acid) injection, contours and improves the appearance of moderate to severe submental fullness, sometimes referred to as "double chin." More Kybella info here >>
---

Liposuction
Reward yourself with a more flattering appearance. Virtually every area of fat accumulation can be treated with liposuction. Most common areas include: double chins, arms, inner and outer thighs, abdomen, hips, flanks or "love handles," and waist. We employ the most effective up-to-date methods using tumecscent fluid to liquefy fat. Take action to rid yourself of that unwanted fat and read more Liposuction information >>
---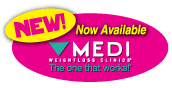 Medi-WeightLoss Rancho Mirage is now accepting insurance!
Medi-WeightLoss, The One That Works! A physician supervised weight loss program that balances education, appetite management, and activity to lose weight. Call us for more information on this fantastic weight loss treatment, 760-423-4090
---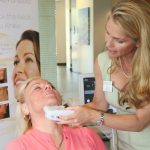 VelaShape III
The perfect, non-surgical answer for treating those 'problem areas' that cause you to feel so displeased about your body image. VelaShape™ III is the only FDA cleared device that effectively and safely contours, shapes and slims the body by reducing cellulite and firming problem areas in as little as 4 treatments. Velashape III information is just a click away >>