Thank you for your interest in our casting call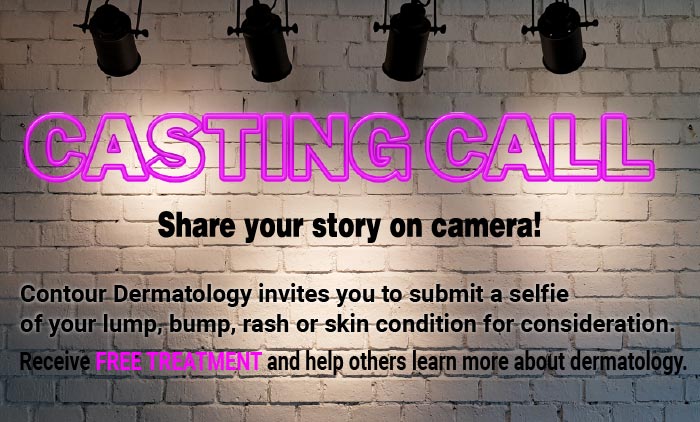 We have received your email about our Casting Call.
To be considered, make sure you've sent in a photo of your skin condition, a social media selfie, your full name, email address and phone number. Submissions without this information will not be considered. Photo upload can not be more than 20 mb. You may also submit photos in private messages on any of our social media pages if they are larger than 20 mb.
Be sure to include your name, email address, and phone number when you PM us with your photos.
Our casting call is for medical skin conditions only, not for cosmetic procedures.
A representative will be contacting you soon to confirm your info, typically within 1 business day.
For immediate assistance, please call (760) 423-4000.
* Results and your patient experience may vary