Let Me Fill You In
My Adventures with Dermal Fillers and Saying Goodbye to Wrinkles*
Greek historian Herodotus (484 B.C.-425 B.C.) is the first person noted to believe in a Fountain of Youth, proving that the Greeks were concerned about living long and remaining youthful way back then. Nearly 2,500 years later, if ever there was a Fountain of Youth, I think I've found it at Contour Dermatology.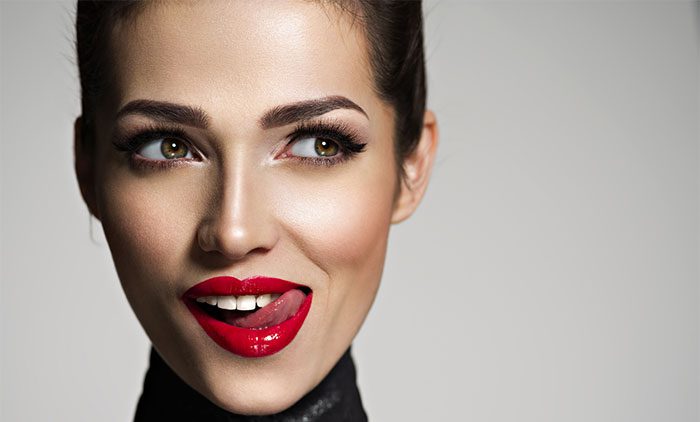 I've long been a patient of Dr. Jochen's and, with his magical hand, have seen firsthand the lines on my face lessen and even disappear. He has brought my face back to life and restored my confidence.*
On my last birthday, I turned 43 years old. Those days in the tanning beds in my 20s, and being careless with applying sunscreen most of my life, had definitely caught up with me. At about age 35, my taut and youthful skin had, seemingly overnight, been replaced by crows feet, under eye circles, sagging skin, and lines above my lip and on my forehead. My lips lost their volume and became thin. Fortunately, though, I've been able to press the pause button on aging, thanks, in large part, to dermal fillers.
When factors such as age, sun exposure, lifestyle, and heredity work to diminish the subcutaneous fat that plumps our skin, dermal fillers help to restore that volume and fullness. Dermal fillers can improve the appearance of skin by softening wrinkles, plumping thin lips, and decreasing the appearance of under eye circles. These were all areas of concern for me.*
Clearly I wasn't alone. According to the American Society of Plastic Surgeons, in 2016 Americans spent $16 billion on plastic surgery and minimally-invasive procedures. Fillers and wrinkle treatment injections accounted for nine million of these treatments.
There are many types of dermal fillers, including:
Hyaluronic Acid
Brand names include: JUVÉDERM (by Allergan), RestylaneⓇ (by Galderma)
How long it will last: 6-24 months
This substance is naturally found in the body and is one of the most popular types of dermal fillers. It reduces depressions in the skin (scars, crow's feet, smokers lines, frown lines, marionette lines) and can be used to redefine the lip border. In 2017, 722,394 procedures were performed in the U.S. using this dermal filler, according to the American Society for Aesthetic Plastic Surgery. This was an 85% increase from 2012!
Polyactic Acid
Brand names include: SculptraⓇ (by Galderma)
How long it will last: Up to 24 months
This substance is a synthetic dermal filler that is known as a stimulator because it causes your body's own production of collagen. It is used to treat deep nasolabial folds, plump thin lips, and fill in laugh lines. It is considered a semi-permanent dermal filler, though occasional touch-ups may still be required.
I recently elected to get hyaluronic acid injections, namely JUVÉDERM Vollure XC™. My biggest concern, when I looked in the mirror, were the dark circles and hollowness under my eyes. I had been told by friends that there was nothing I could do, short of wearing concealer, to remedy this. Dr. Jochen, however, told me that he could minimize the dark circles by adding filler to the area.
The process was simple and nearly painless. Prior to leaving my house that afternoon, I applied a topical anesthetic ointment to my face. My face was cleaned and prepped at the office, and Dr. Jochen discussed with me what I hoped to achieve. He then began injecting, adding filler to my under eye area and the lines above my lips that were beginning to look like smoker's lips (even though I don't smoke). The procedure was quick with slight discomfort and minimal bruising that faded within days.
I could not be more happy with the results. The attention given to these two areas, in particular, made a very noticeable difference. I was thrilled that he was able to soften the lines around my mouth and significantly minimize the sunken areas below my eyes. I looked less tired immediately.
The next procedure I'm planning is to add a little filler to my thinned out lips. I had very nice lips as a teenager and young adult but they are now pretty unremarkable. Lip injections have come a long way, thanks to biotechnology, no longer looking noticeably artificial as they once did. My goal with having work done to my face is to look as natural as possible. Because I've always known Dr. Jochen to err on the conservative side, with his artful hand I know he will give me the look I'm hoping to achieve.