Kiss Your Other Lip Fillers Goodbye
With Restylane Kysse!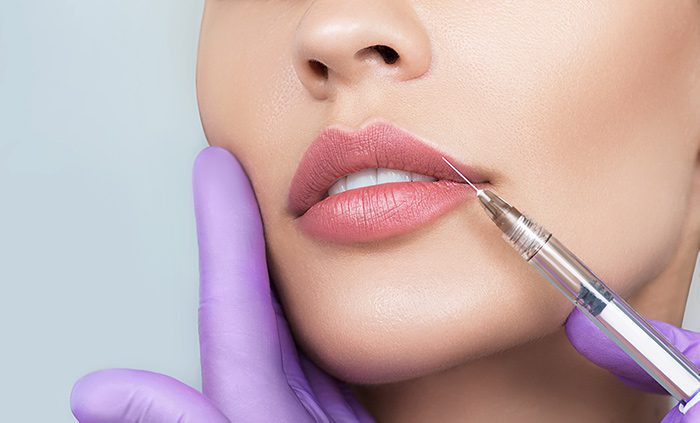 "They may say the eyes are the window into the soul, but the lips deliver messages from the heart. Ensure your heartfelt messages are well received with the newly FDA-approved hyaluronic acid lip filler, Restylane Kysse! Restylane Kysse is specifically designed to volumize the lip area, giving you fuller lips and a more beautiful smile. It also reduces the appearance of the wrinkles of time in the upper portion of the lips, smoothing the perioral lines.
A Restylane Kysse lip injection looks much more natural because of the specialized ingredients contained in the clear gel formula. This formula capitalizes on the remarkable effects of hyaluronic acid (HA), a naturally occurring sugar found in the human body. HA binds to itself and is able to stretch and go back to its prior space, just like natural lip tissue! The hyaluronic acid is crosslinked with BDDE, an ingredient that makes the filler last longer, putting less strain on your pocketbook over time. To make the injection process less painful, Restylane Kysse also contains .3% lidocaine.
This is also the first HA lip filler that is formulated with XpresHAn Technology (pronounced "expression") that is designed for maintaining your unique natural facial expressions. XpresHAn Technology uses the power of tissue integration, allowing for flexible movement and natural-looking volume in the lip area.
Before the treatment begins, you will be given a topical anesthetic to numb the area around the injection site. The process of the lip injection involves the use of an ultrafine needle into the lips, thereby allowing for cross-linking technology within the gel to yield natural-looking results. Once the injection is finished, the area will be massaged to ensure the dermal filler is distributed evenly.
A phase IV clinical study of fifty-nine subjects were given the standard injection of Restylane Kysse. Of those fifty-nine subjects, one hundred percent of Restylane Kysse subjects reported aesthetic improvement. In addition to this, ninety-six percent of subjects reported an improvement in the look of their lips just eight weeks after treatment. Likewise, ninety-six percent of these subjects also thought their lips still looked natural post-injection.
Another reason why Restylane Kysse places above other fillers is that it requires a lower total amount of filler to provide noticeable results. While the competitor requires a minimum of 2.24 mL for an improvement in fullness, Restylane Kysse needs just 1.82 mL instead. This means less foreign substance your body will have to account for!
Fuller and younger looking lips as a result of Restylane Kysse typically lasts up to one year while other lip fillers last around three to six months. Common side effects were mild and include the possibility of mild bruising, redness, pain, and lumps for a few days after the injection.