One Woman's Hair Loss Story
From Hair Loss to New Hair with Hair Transplant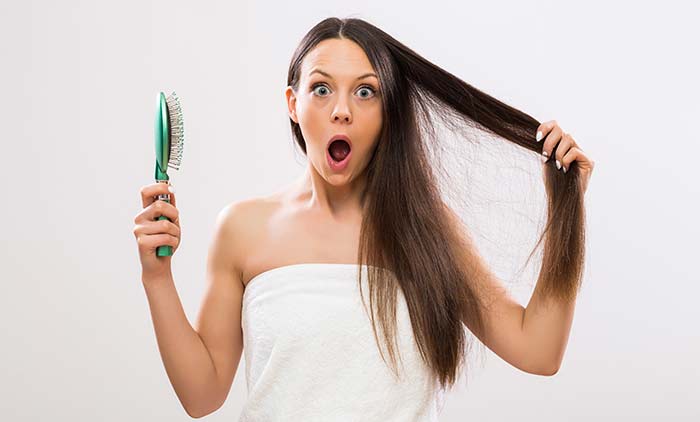 According to the American Academy of Dermatology, 40 percent of women will have visible hair loss by the time they are 40. As many as two-thirds of postmenopausal women experience thinning hair or visible hair loss.
While both men and women find hair loss devastating, hair loss is more cosmetically accepted in men. The psychological effects can be particularly overwhelming for women.
One of our patients who experienced severe hair loss, is so thrilled with her hair transplant result, she wanted to share her story to encourage other women and to let them know there are solutions that can help.
Margo's hair has always been fine, but in her mid-50s, she started losing her hair. She had a very high-stress job at the time and her hair was literally falling out. Many factors were at work. Androgentic alopecia – hereditary hair loss, stress and potentially hair loss as a side effect of taking Protonix, a proton pump inhibitor class of medication she was taking for acid reflux. But the stress was definitely the major factor. "My hair fell out and didn't come back," she said.
She did her best to hide the hair loss, but at the end of the day, it bothered her. She made an appointment with Dr. Timothy Jochen and they discussed hair transplant surgery as an option.
The procedure Margo had was the strip grafting method where Dr. Jochen cuts a small sample of donor hair from the back of the head which is then dissected and reimplanted into the thinning areas. In Margo's case, this was her temples and the crown.
Hair transplant patients with this procedure are told they may have a linear scar at the back of the head, but Margo said, "My hair dresser is so impressed. She knows my head better then me. There is not even a scar back there. She's amazed. She's seen a lot of other hair transplants and this is the first one she's seen that has no scar at all. It's seamless. Even if I shaved my head, there's no scar."
Today, Margo has a new job she loves and she's off the acid reflux pills and she continues to rave about her hair transplant results.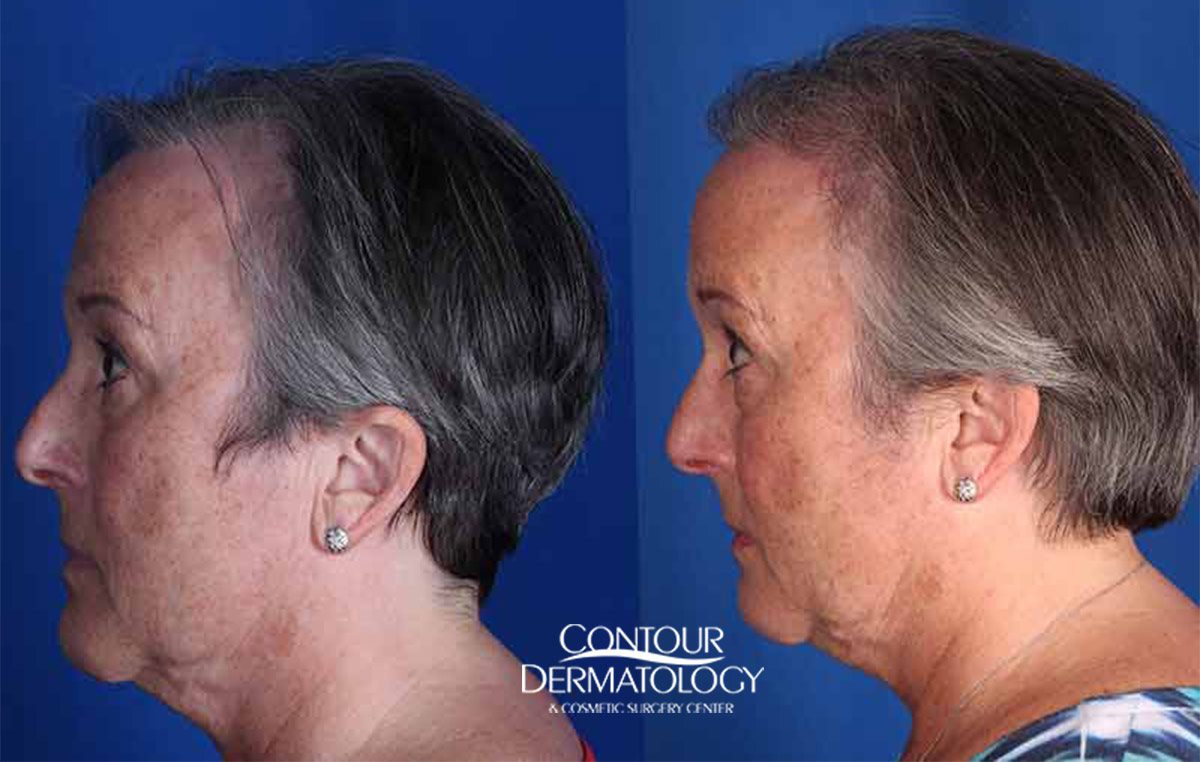 "I've had nothing but success with my hair transplant," she said. "A lot of women are embarrassed to talk about hair loss, but I'm not. I want to let other women know there's help. I let everyone I know how great Dr. Jochen is. He's just a great man and has a great staff."o.
Now on a maintenance regimen, she continues to use Rogaine, but is weaning off that. After her newly transplanted hair came in, she used the Rogaine daily, but now just whenever she washes her hair. She also takes specific hair vitamins that Dr. Jochen recommends to nourish her hair. She also is careful with her shampoo and uses Nioxin, designed to improve scalp circulation and Keratin, enriched wit biotin and keratin.
Describing how her hair transplant makes her feel in one word, "Tremendous! It gives me a daily boost in my self-esteem."
If you're struggling with hair loss and want to learn more about what options would be best for you, give us a call to schedule a personal consultation at (760) 423-4000.