Renew and Beautify Your Lips
With the Action II Lip Treatment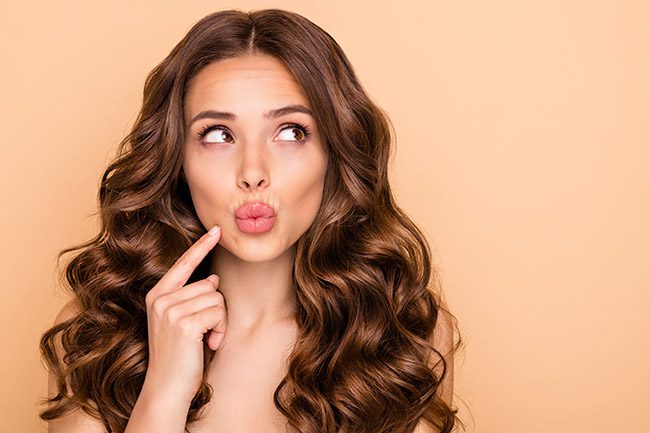 There is no denying that fuller and more colorful lips make both women and men appear younger and more attractive. The signs of aging lips can be undesirable and can include an increased dullness and loss of their youthful hue. Wrinkling and flaky skin are also indicators that your lips require some much-needed management. This can be accomplished with the Action II lip treatment offered at Contour Dermatology.
If you are wondering whether you are a good candidate for this lip treatment, take a look at your lips in the mirror and notice what you see. If your lips are showing any of the indications below, then you are a perfect candidate for the Action II lip treatment.
dull or pale
rough and flaky
dry
sun damaged
thin, uneven or undefined
Contour Dermatology's Lutronic Action II Er:YAG Laser is the first erbium laser offered in our practice. Its effectivity lies in between the CO2 and Fraxel lasers, finding its niche in bringing a brighter complexion with the "shining peel," providing facial and skin rejuvenation, and the lip tint treatment. You can receive this treatment even if you already have lip fillers.
Action II's lip treatment is primarily completed in dual fractional mode which delivers short pulse microneedling to your lips. Longer pulse treatments offer deeper thermal treatment targeting deep set wrinkles. This fractional micro peeling of the lip epidermis stimulates collagen remodeling. It also promotes lip renewal by eliminating any dead and flaky skin as well as improving fine lines and wrinkles in the lip area.
The results of this lip tint treatment are similar to wearing a lipstick that perfectly matches your lip color and will never smudge. It creates silkier and more naturally textured lips that are fuller and redder.
The Action II treatment typically takes 15-20 minutes to complete and is a natural lip enhancer. This means that the laser guides your lips to recreating their own natural youthfulness without any actual added product to the lips. Minimal topical anesthesia is needed as there is only minimal discomfort. The only sensation you will feel during this treatment is from the momentary heat on the lip from the laser. There is no downtime afterwards, but as always, exercise general caution by using sunscreen whenever your lips are exposed to the sun.
The lips may feel a bit rough and swollen at first as they heal and rejuvenate. This feeling will subside around the third day post-treatment. This is when you will notice a significant improvement in lip tone, color, and texture. Your lips will thank you!
* Results and your patient experience may vary