Contour Dermatology is the Desert's Beauty Secret. Dr. Timothy Jochen is recognized in the top 1% of Facial Filler and Botox injectors in the United States.
He was recognized by his peers as a Top Doctor in 2014. Beauty has been his business since 2001 when he founded Contour Dermatology & Cosmetic Surgery Center.
Contact us to set up your next beauty consultation and let Dr. Jochen restore your youthful look as he has for thousands of  Southern California women and men. A few quick, simple injections can effectively improve your facial wrinkles while maintaining your ability to make natural facial expressions, an essential part of what keeps you looking beautiful!
Read more and watch informative videos about our facial fillers and Botox: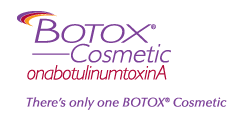 ---

---
---

---