Mini Facelift Vs. Full Facelift
Address sagging skin in the lower two-thirds of the face.
Is this the year you're determined to take steps to regain a youthful appearance? Consider a mini-facelift – an excellent way to address sagging skin in the lower two-thirds of the face.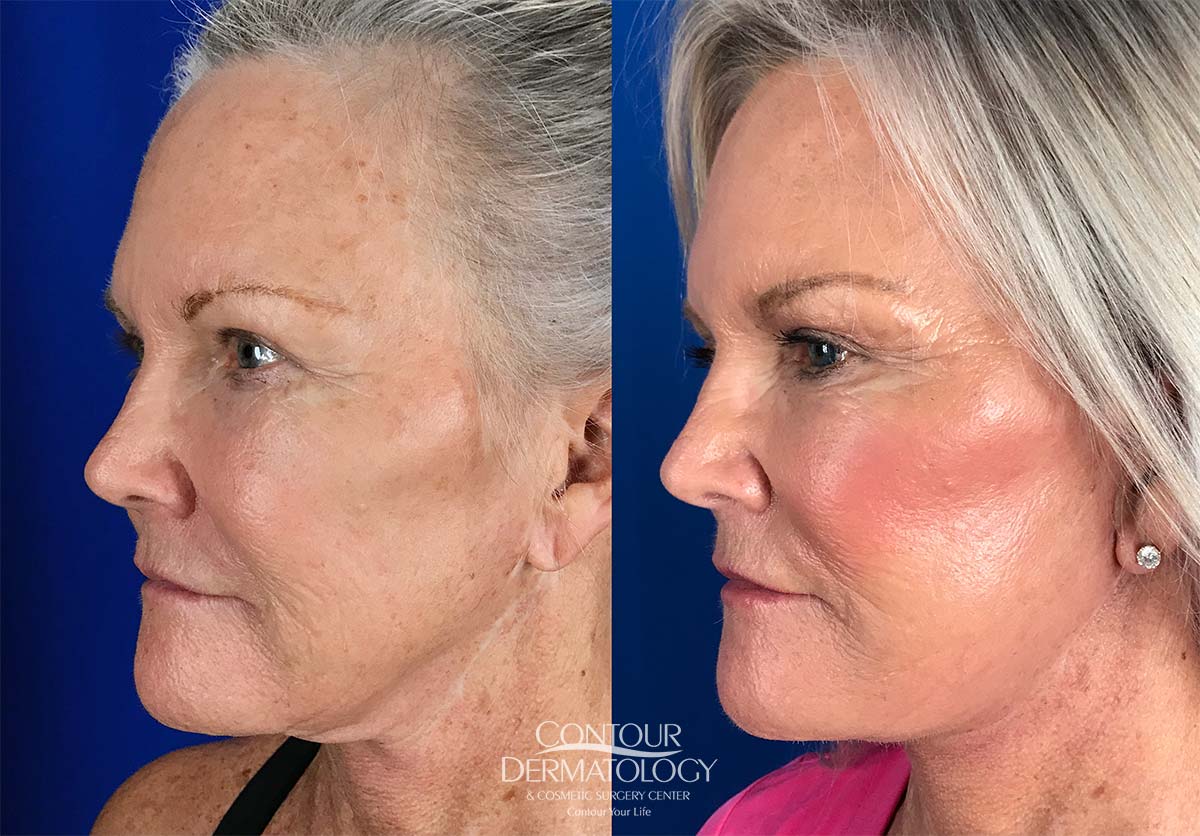 It's a minimally invasive, outpatient procedure that is capable of whisking years away. Not everybody needs a full-fledged facelift. Not to mention, it can be pretty daunting to consider. However, a mini-facelift is the popular alternative that delivers similar results with far less risk and at a more affordable cost.
If you're hesitant about being stuck with a tight, windswept look like some facelifts you've seen, you can relax. A mini facelift leaves patients with a firmer and natural-looking jawline plus accompanying smooth skin. The pull of gravity and declining skin elasticity in the mid and lower facial areas does no one any favors.
Nobody particularly likes the appearance of jowls! A mini facelift deftly pulls back sagging skin and underlying muscle tissue and successfully turns back time. The result is a younger looking you.
Forget about any visible scars being left behind either. Neat incisions around the ears – smaller than those typically associated with a traditional facelift – make scars virtually undetectable. Did we mention results are long-lasting? The procedure, all of which is done under local anesthesia, can be tailored to meet your specific needs and desires.
A host of chin and neck procedures such as Kybella, CoolSculpting's CoolMini to liposuction and VelaShape III can also be performed to further enhance your overall results.
Because a mini facelift is minimally invasive and accomplished under local anesthesia, downtime is considerably reduced.
Dr. Jochen performs mini facelifts in Contour Dermatology's own private surgical suite which is accredited by the American Association for Accreditation of Ambulatory Surgery Facilities (AAAASF). Your path to a rejuvenated appearance just got shorter!
Dr. Jochen is a fellow of the American Academy of Dermatology, the American Academy of Cosmetic Surgery and a member of the American Society for Cosmetic Dermatology and Esthetic Surgery, among numerous other professional medical associations.
With its minimally invasive nature, affordability and long lasting results, a mini facelift certainly has a lot going for it. Shouldn't you be going for it too?