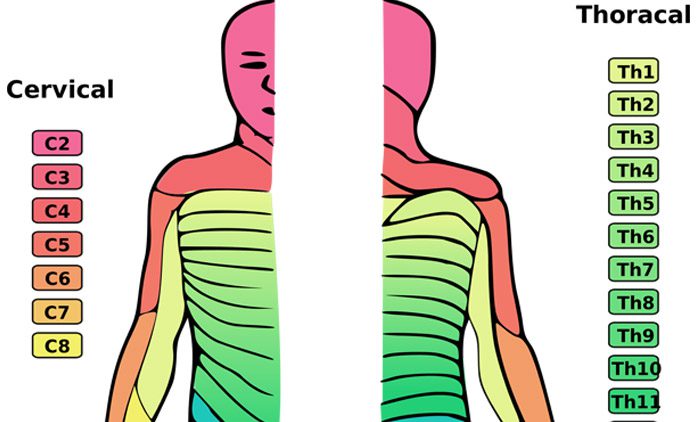 Everyone has Blaschko's lines. Though, in most individuals, they are invisible and indistinguishable from the surrounding skin. These lines are not a disease, they are a result of the way a fetus develops within the womb.
As embryonic cells divide, they migrate into their proper location in an organized and predictable fashion. This results in bands of skin that may be derived from different populations of cells. This is normal and does not typically cause any issues. However, if a mutation happens in one of the populations of early embryonic cells, then the stripe of skin it gives rise to will not be genetically identical to the rest of the body. This rare phenomenon is referred to a genetic mosaicism.
Blaschko's lines become visible, if the mutation causes, or makes the skin it effects, more susceptible to diseases that alter the pigment of the skin. These lines are consistently S-shaped on the abdomen, V-shaped on the upper spine, perpendicular along the length of the arms and legs, inverted U-shaped on the chest, and follows a more complex pattern on the head.
There are many documented cutaneous conditions that result in the appearance of Blaschko's lines when paired with genetic mosaicism, especially those that are congenital, genetic, or result in pigment changes. The prognosis for a patient with Blaschko's lines is typically good, but depends on the underlying skin condition that is causing the appearance of the lines, as does the treatment. Frequently, the worst effect of this condition is psychiatric, as the appearance of these lines is typically not cosmetically pleasing. The majority of conditions that cause the appearance of this disease are benign, but there are a few that can lead to further complications. Therefore, it is important to be seen by a dermatologist if you, or your child has Blaschko's lines.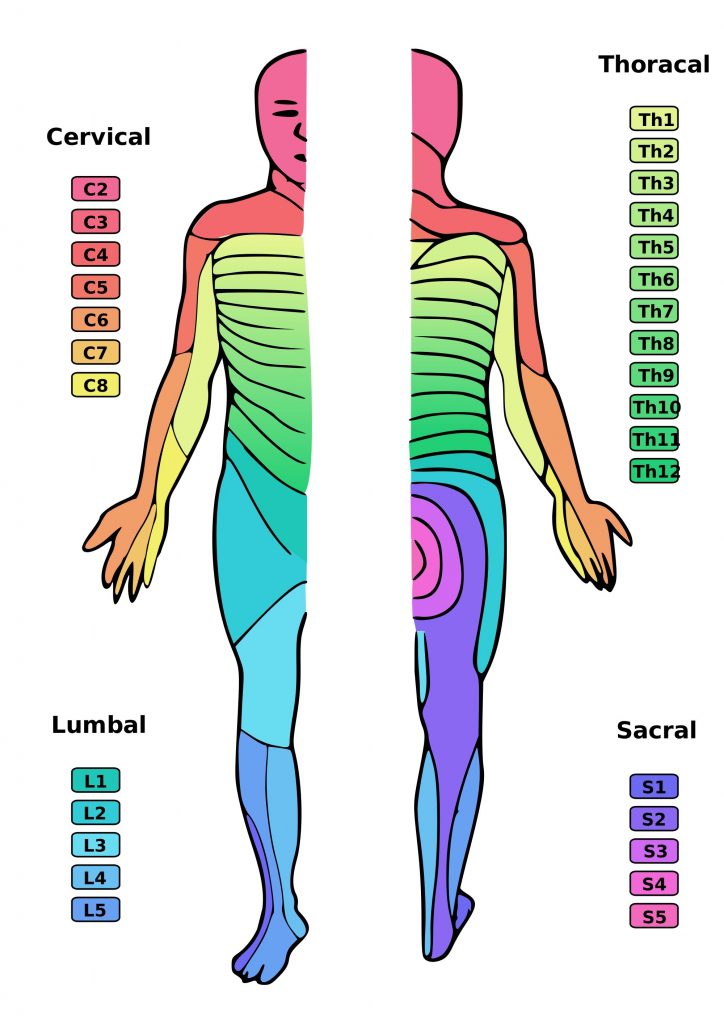 Diseases that cause blaschko's lines include but are not limited to:
Extragenital lichen sclerosus
Bart syndrome
Epidermal Nevus
Hypomelanosis of Ito
Inflammatory linear verrucous epidermal nevus
Linear and whorled nevoid hypermelanosis
Linear basal cell nevus
Segmental ash leaf spot
X-linked hypohidrotic ectodermal dysplasia
Linear atrophoderma of Moulin
Linear fixed drug eruption
Linear lichen planus
Linear mucinoses and mycosis fungoides
Linear psoriasis
Linear scleroderma
Linear Darier's disease
Linear eccrine nevi
Linear epidermolytic hyperkeratosis
Linear nevus comedonicus
Generalized lichenoid drug eruption
Lupus erythematosus
Segmental vitiligo
Linear porokeratosis of Mibelli
Nevus corniculatus
Nevus depigmentosus
Nevus sebaceous of Jadassohn
Relapsing linear acantholytic dermatosis
Syringocystadenoma papilliferum
Unilateral nevoid basal cell carcinoma syndrome
Lichen striatus
CHILD syndrome
Conradi-Hunermann syndrome
Familial cutaneous amyloidosis, Partington type
Focal dermal hypoplasia
Incontinentia pigmentii
Melanotic macules of McCune-Albright syndrome
Menke's syndrome
Oro-facial-digital syndrome, type I
Lichen striatus
* Results and your patient experience may vary