Increased effectiveness, often at a decreased price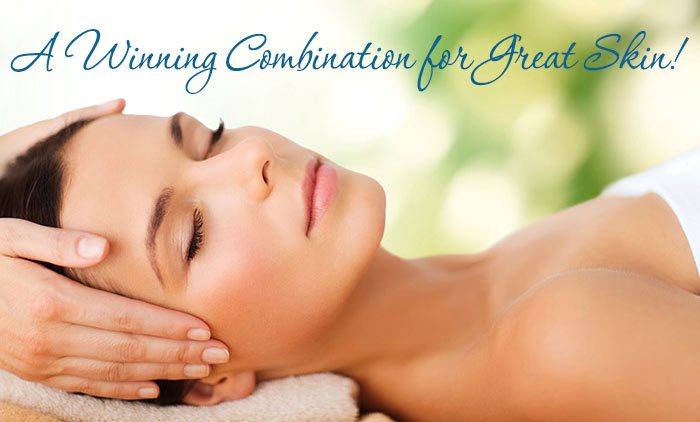 When it comes to cosmetic procedures, one treatment is always going to make a difference. However, if you're aiming for ultimate and dramatic results, a series of sessions and a combination approach is your best bet. A certain synergy results when two or more forces are at work and as they say, the combined effect is greater than the sum of its individual parts. We know what you're thinking; Isn't the VelaShape used for reducing cellulite around the abdomen and thighs? Yes, but it can also be performed on the lower face and neck for tightening and smoothing. Put it together with Profound, which concentrates on lifting and skin tightening the lower face, neck and thighs, guess who comes out the winner?
VelaShape doesn't stop there. Consider what happens when it teams up with CoolSculpting. Since nobody likes a jiggly chin, the CoolSculpting CoolMini applicator is perfectly sized to freeze fat in that area. Follow it up with a series of VelaShape III treatments to further smooth and tighten the skin and another example of synergy emerges. Contour has coined a name for this combination treatment too – we call it CoolShape.
Plenty more examples of the value of combination treatments exist. If you're on a quest to reduce wrinkles and rejuvenate your overall appearance, a combination of Botox and fillers will always deliver the best results.
We're experts on determining the ideal products to achieve the results you want. We've also developed a non-invasive "Laser Lift" package that combines the benefits of the Max Fx CO2 laser with filler and Botox injections. You'll be amazed at how the lines just seem to disappear from your face with this combination procedure. Did we mention there is often attractive package pricing with combination treatments? Try tapping into some of this synergy soon.
* Results and your patient experience may vary