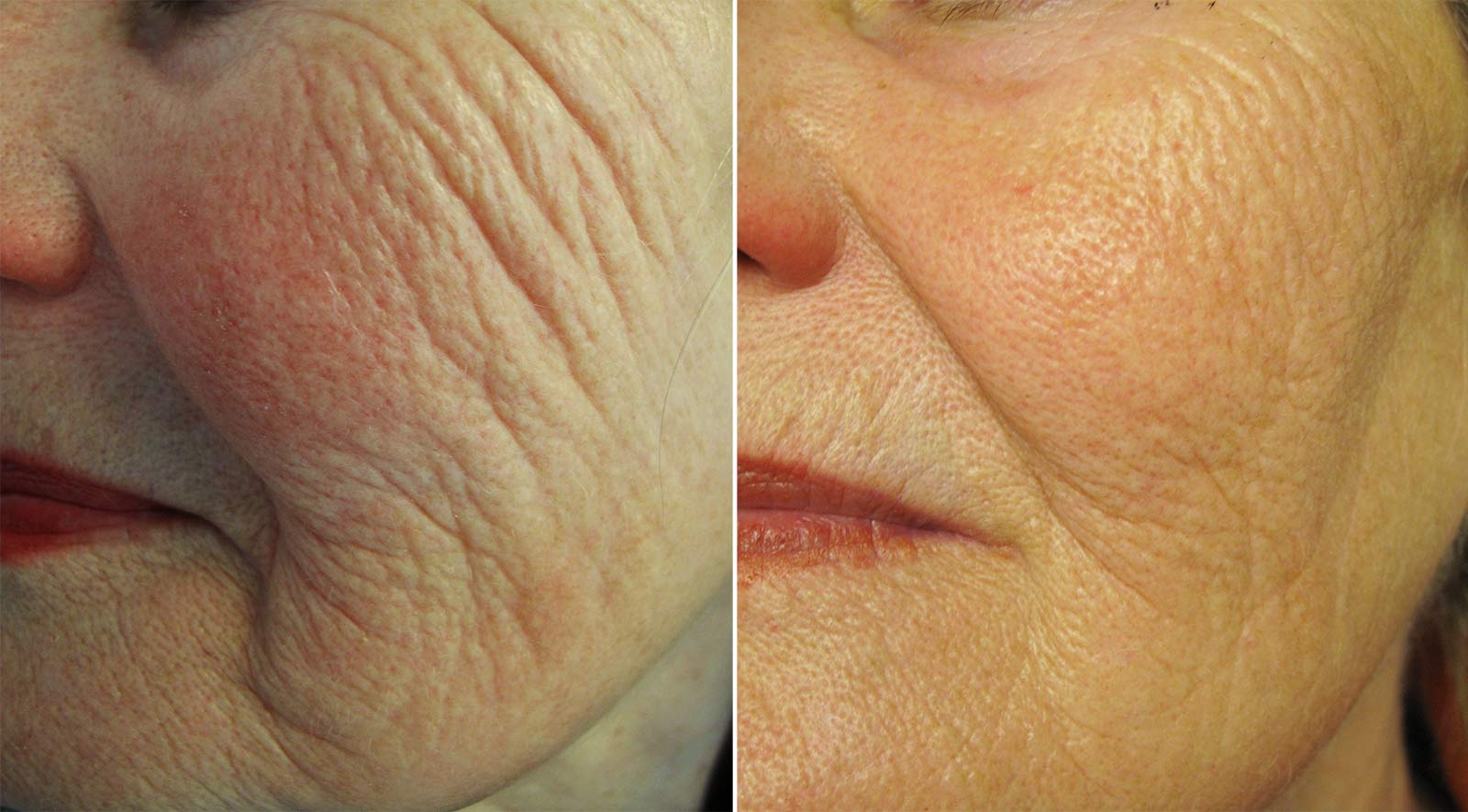 Wish you could snap your fingers, and put some of the snap back in your skin? We're talking about skin elasticity that sadly starts to slip away with age. Blame it on waning collagen, elastin and hyaluronic acid production – the building blocks of youthful looking skin. Well, start your fingers snapping because there's a new RF microneedling device in town that is a pro at skin tightening and wrinkle reduction. It's called Profound and a single 45 to 90-minute treatment (per area) is all it takes to put some snap back in your skin. The results are…. well, they're simply profound!
Can you Bear a Little Needling?
No, not the teasing kind. Instead, we're referring to a process whereby many tiny needles puncture your skin to create controlled injuries. In case you're thinking ouch! …. put your fears aside because application of a local anesthetic ensures you won't feel a thing. And all those microscopic wounds? They trigger your body to come to the rescue by producing much desired new collagen, elastin and hyaluronic acid.
Profound Sets Itself Apart from other RF Microneedling Systems
RF refers to radiofrequency – because it's able to control the exact temperature of the skin as the RF energy is applied. This is an important distinction. Maintaining an optimum temperature creates optimum conditions which lead to neogenesis and collagenesis. What are those exactly? The root of both words – genesis – provides a clue. Tissue regeneration and stimulation of new collagen growth typically result in noticeable wrinkle reduction and improved skin laxity.
Two Effective Technologies
Microneedling and radiofrequency – make a snappy combination. Profound delivers both under optimum conditions and in record time. If you're feeling bad about your neck or sagging jawline, discouraged by cellulite or crepey skin, or wouldn't mind seeing a few facial lines soften – snap your fingers and make it happen! Profound RF microneedling is a versatile and minimally invasive, non-surgical procedure, that results in minimal downtime.
Minimal Downtime
Patients will have bruising and swelling for about 10 to 14 days – but the good news is this is a sign that the rejuvenation process has begun. Most patients also experience small bumps at the injection sites, which last about five to seven days, but can be concealed with makeup. Clinical studies reveal a 100 percent response rate for wrinkles and a 95 percent response rate for skin laxity.
Profound and its profound results are causing many people snap to attention. Shouldn't you be one of them?