Fillers in Uncommon Places

Fillers are not just for the face. Most people think of fillers, and immediately consider them products for the face. They are, but they are also much more than that. Some of those areas include acne scars, earlobes, eyebrows, hands, necklace lines, and the nose. Facial fillers tend to work just as well in these areas as they do in the face. Even though facial fillers weren't specifically designed and approved be the FDA to be used in these areas, they are typically just as effective, and as safe.
Many people suffer from acne scaring, it can be unsightly for most, and even a medical problem for some. for this, facial fillers work great, because they are able to push the scar up, and even with the surrounding tissue. By flattening it out, Dr. Jochen is able to greatly diminish the severity of the scar. Combined with laser treatment, to even the skin tone, a scar can become very difficult to see. Fillers in acne scars tend to stay for quite some time, because there isn't a whole lot of movement in those areas, to break down the structure of the filler. This technique can also be used with other types of scars, with great results.
As we get older, collagen and elastin production slows down. This makes the skin lose its firmness and begin to sag, gravity pulls everything down. The earlobes are certainly not immune to this effect. Time, combined with the use of earrings, cause them to droop and flatten. By adding filler to the earlobes, Dr. Jochen is able to lift, and plump them, which gives them back their youthful spring, and fullness, and gives the earlobes more support for jewelry.
One of the biggest indicators of age, is the hands. Hands are the first thing to begin showing signs of aging. This is because they are often exposed to the harshest treatment. constant use, and exposure to the elements, takes its toll on them. Loss of collagen and elastin, combined with fat loss, gives the hands a bony, claw-like appearance. One can maintain the face to impeccable standards, however, if the hands are not well taken care of, it is still easy to see their age. By adding fillers to key locations in the hands, Contour is able to reduce the bony appearance and sagging that is associated with age. Creating softer lines, and filling hollows, can shave years off the look and feel of the hands. When trying to maintain a youthful appearance, do not forget to pay close attention to the hands and neck.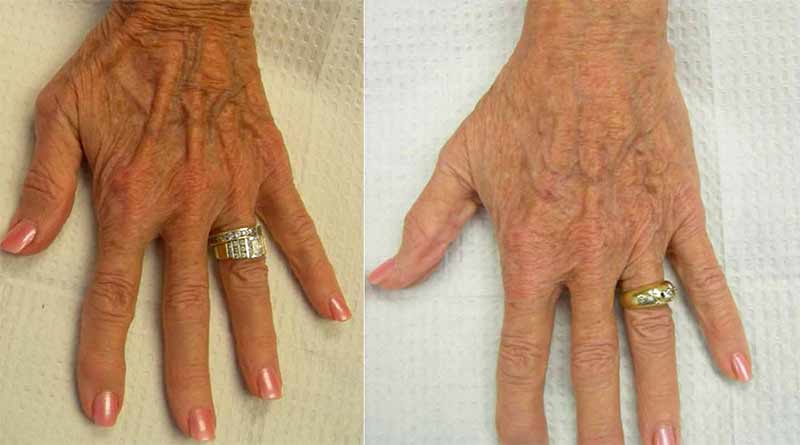 Neck lines are commonly caused by time and exposure to the harsh sun. They can be unsightly, embarrassing for some people, and contribute to signs of aging. Luckily, neck lines can be treated with the use of fillers. By filling the lines, they can be smoothed and reduced. This can give the neck a rejuvenated appearance, and certainly make you feel more comfortable in your favorite dress.
Of course one problem area for many people, is the nose. Over time, fat begins to atrophy, and the skin begins to loosen. This tends to give the nose a bony, angular appearance, which can seem harsh, and crow-like. By adding fillers to key locations, Contour can bring back the soft lines that make the nose look young. Injecting into the nasolabial angle can lift the nose, and prevent it from drooping. By injecting in to the nasolabial folds, the lines around the nose can be minimized, which can drastically improve the overall look of the face. finally, by injecting in key places around the bridge, the bony appearance can be softened. All of this combines to shave years off the nose's appearance.
Injectable fillers are an excellent option for much more than just the face, and chin. They can be used in many different locations, for many different reasons. So, schedule a consultation with Contour Dermatology, to learn how facial fillers can be custom tailored to your individual needs.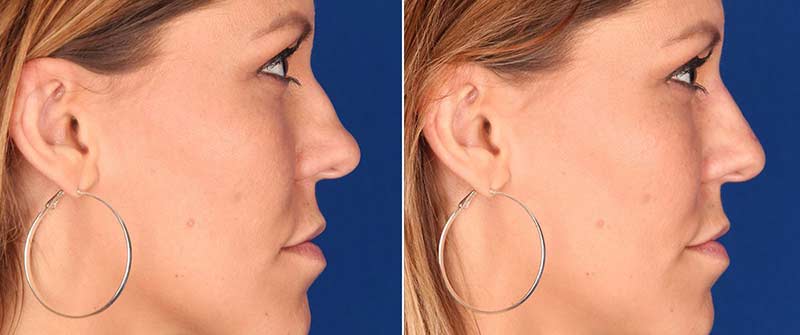 * Results and your patient experience may vary