Ginger Jeffries
Shares Her Medi-Weightloss Transformation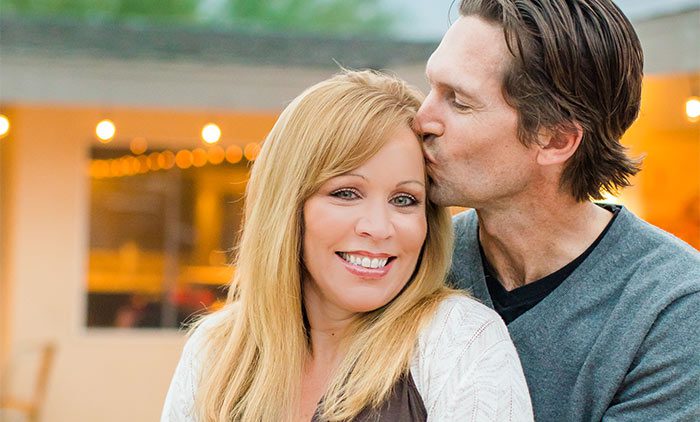 Ginger Jeffries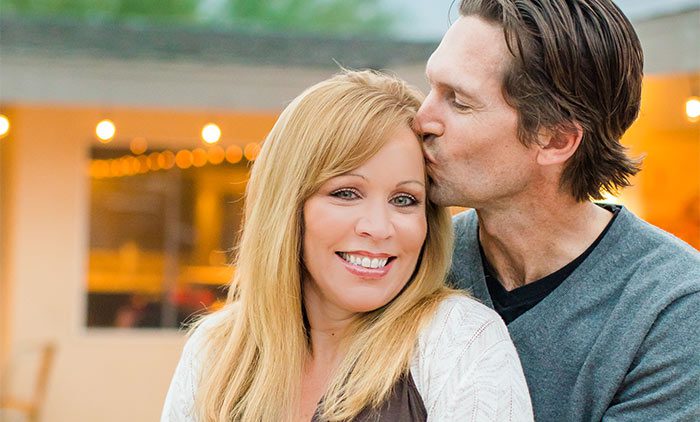 Shares Her Medi-Weightloss Transformation
"Up until I was 40, I never had to worry about what I ate or drank. If I felt puffy, I cut a meal here or there. I've always been athletic and worked out, but when 40 hit, everything changed," said Ginger Jeffries, a television meteorologist.
The mother of two teenagers, she said she felt like every meal she made for her kids, she put on herself. This past winter, she noticed her boots were getting hard to zip up. "I'm not one for weighing myself. I know that's a trick as muscle weighs more than fat, but I couldn't believe it. Even my boots were tight," she said. Then she saw her engagement photos. "That's not my face," she said.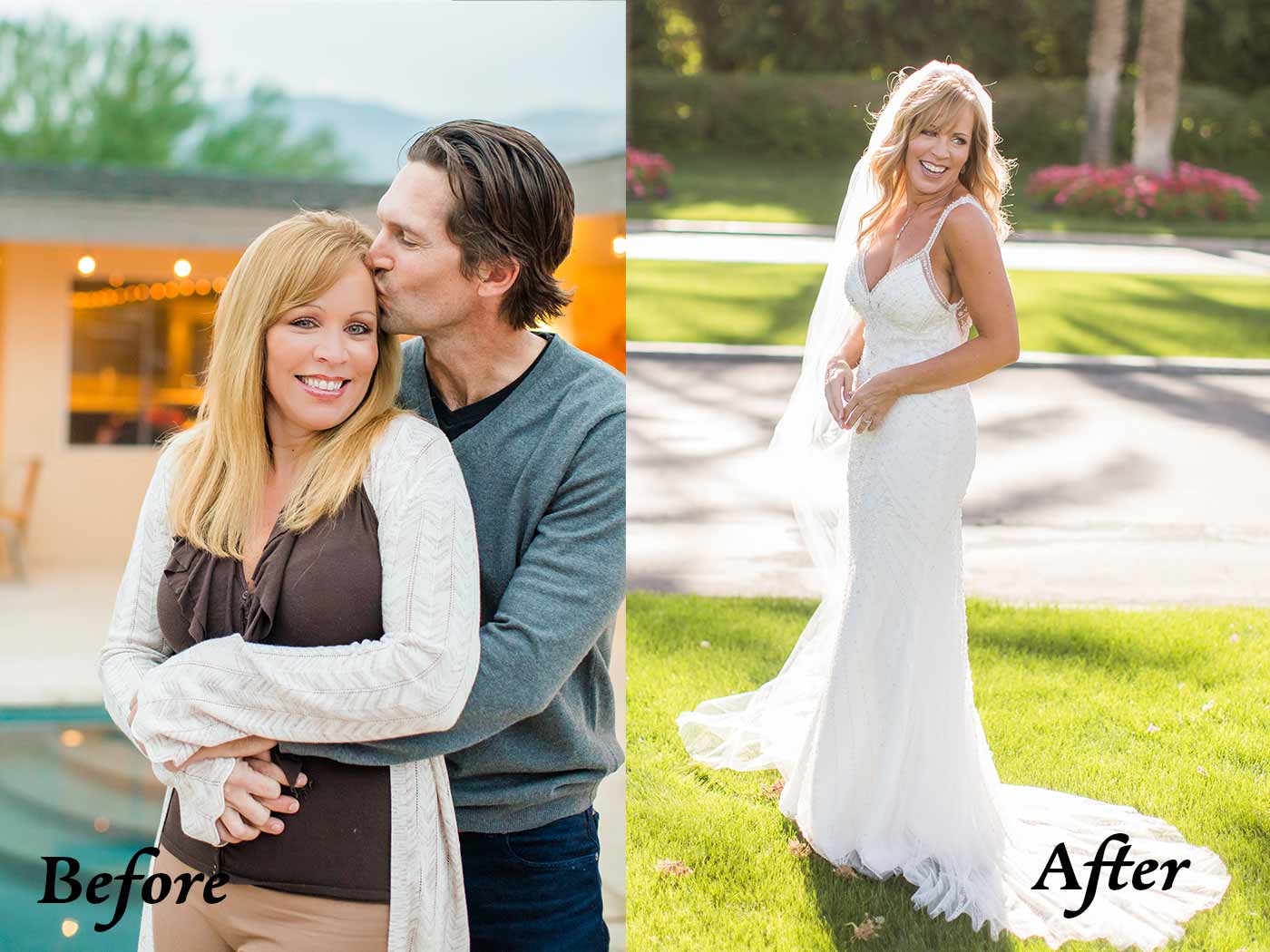 On air during the evening news from 4:30 p.m. to 11:35 p.m. and with kids in school, Ginger is up at 7 a.m. and going until midnight. "I have a crazy schedule. The nurse practitioner said 'You don't get enough sleep.' But there's no other option for me right now. So they helped me figure out that eating at certain times of the day, my body was storing it, rather than burning it."
"They do blood work, an EKG. I took a lot of supplements. They monitor your BMI. It's very comprehensive." She also took a homeopathic appetite suppressant, but discontinued that after she had lost 15 pounds.
What she would tell others considering Medi-Weightloss?
"I love Medi-Weightloss because it's not taking a diet and putting you into. It takes your lifestyle into account and that gives you the results you want. The program is tailored to fit into your life," explained Ginger.
"It was noticeable. I got calls and emails at work and my wedding dress fit perfectly – I didn't have to wear Spanx!" she said. "I loved my wedding photos."
"You do see results quickly with Medi-Weightloss," said Ginger. "That's motivation right away. I was no longer unhappy to get on the scales. The weighing became exciting to see if I was in ketosis."
She said one of the keys was to have the support of her family. "Everyone in my household had to get on board with it. Especially the first week when you're on 500 calories a day – I told my kids – 'Don't go to "In-N-Out Burger and sit next to me. This is going to be a challenge."
That was it. She decided she was going to lose some weight. She had a wedding coming up in April to PGA Tour Professional Bryan Geiberger and she wanted to look and feel her best. "I wanted to feel confident and fun in a bikini on our honeymoon," she said.
Having had Botox and facial filler injections, she knew Dr. Timothy Jochen, who besides a Board Certified Dermatologist and founder of Contour Dermatology & Cosmetic Surgery Center is also the owner of Southern California's only Medi-Weightloss center and was talking with him and he recommended the Medi-Weightloss program. "I really trust Dr. Jochen. So I did some research on Medi-Weightloss and I met with them and I thought – this is different."
She signed up for the eight-week Medi-Weightloss program. She wanted to lose 20 pounds, but they suggested 15 was a better target. Her net loss ended up at 18 pounds.
She also said that the camaraderie among other people she met on the program was supportive. "What I found was that other women were sharing recipes. That made it fun."
At week four, she plateaued. "My body learned it was only going to get 700 calories a day. As a person who has never had to struggle with this, I thought, well then, I'll eat less. But I still wasn't losing. So at my weekly visit, they said now you need to add some carbs and it will spark your metabolism," she said. "They know what they are talking about and the time of day and the good carbs – they know the kind of carbs that will keep you full."
The next week, she dropped another 4 pounds.
"Keeping a diary of food, peeing on ketosis sticks, meeting with the counselors – there's a huge accountability with this program," said Ginger.
"I learned a lot about what foods work for my body. I thought giving up wine would be hard, but it was the sugar. I love sugar. I don't need carbs or salt, but man did I miss the sugar. I wanted that taste," she said. So, they showed her some recipes that would give her that "sweet taste" without cannon balling her diet. "They tailored everything to my needs," said Ginger. "They are professionals and they know how to fix the problem and get results."
Around week six, she did have one "cheat day" when she went shopping for her wedding dress and she and her girlfriends celebrated with Champagne. But during the course of her eight-week weight loss program, Ginger said, "I never felt tired or weak or anything like that. It was more of a discipline, and I realized how snacking, and sugar were the death of me."
"I'm happy to get ahead of it before I turn 50. I want to be comfortable with myself. I absolutely 130 percent love the Medi-Weightloss program. It gave me the tools to learn to maintain the weight loss."