CoolSculpting for Inner & Outer Thighs
New CoolSculpting Attachment for Thighs
I'm sure as you all know stubborn fat does not just lie on the abdomen and flanks; what about that stubborn thigh fat? You know, that pinchable fat on your inner thigh you can't get rid of, or that bulge of fat that just sits on your outer thighs…
CoolSculpting for Inner & Outer Thighs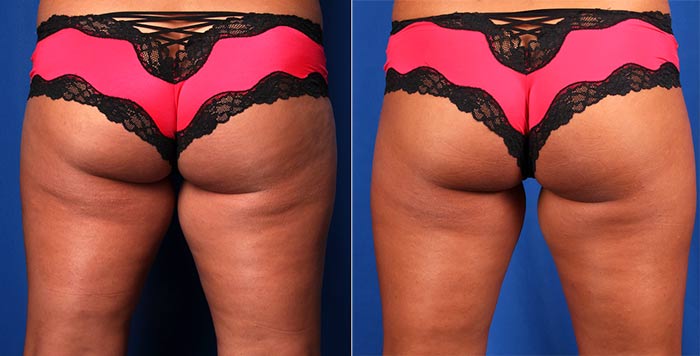 New CoolSculpting Attachment for Thighs
I'm sure as you all know stubborn fat does not just lie on the abdomen and flanks; what about that stubborn thigh fat? You know, that pinchable fat on your inner thigh you can't get rid of, or that bulge of fat that just sits on your outer thighs…
The Infamous Mirror
Oh, the infamous mirror; whether you are in a changing closet, fresh out of the shower, getting ready for bed…it always finds you. The mirror is the reflection of your most honest opinion of yourself. It gives you this want to get healthy and be fit; it gives you the drive to eventually be able to look in that mirror and be completely satisfied. So, what do you do? Naturally, you begin to diet, watch your weight, and exercise; and you've never felt healthier. You watch your progress in the mirror and whether you have lost inches and pounds or just needed to tone your body, the mirror always finds that little part of your body that won't fix. It's the nightmare that lurks, the cause of your frustration, and no matter how much you try it's still there; ladies and gentlemen…it's your stubborn fat. As much as you think you can hide from every mirror, believe me, it's not as easy as you think. I'm going to share with you the solution, the cool and stress-free way to finally conquer that stubborn fat.
Introducing the CoolSculpting Procedure…
You may have heard of this new, innovative technology and wondered what it's all about. Well, it's rather simple. Through cryolipolysis (freezing and breaking down fat cells) apoptosis (fat cell death) is achieved. The Coolscupting procedure evolved from the idea to freeze fat away; yes, getting rid of your fat by freezing it away. Using no anesthesia, no needles, it is the non-invasive way to remove that stubborn fat with little-to-no downtime. In just roughly one hour of treatment your body has started the process of killing off those stubborn fat cells and eliminating them permanently through your lymphatic system as waste. The procedure consists of different sized applicators used on those areas of fat to suction in the fat and freeze the area with its cooling mechanism. Patients can achieve up to 25% reduction in fat in as little as 3-4 months, with some patients seeing a difference as soon as 3 weeks. Coolsculpting is that ideal treatment for stubborn, pinchable surface fat. After its FDA clearance for treating the abdomen and flanks, Coolsculpting began its sweep across the nation as the hot commodity for treating that stubborn fat. It may be hard to believe but with 86% of patients completely satisfied and happy with their treatment, it's kind of hard to ignore.
What About My thighs?
I'm sure as you all know stubborn fat does not just lie on the abdomen and flanks; what about that stubborn thigh fat? You know, that pinchable fat on your inner thigh you can't get rid of, or that bulge of fat that just sits on your outer thighs…well, have no fear, the FDA has cleared. You can stop your worries because Coolsculpting can now be done on your inner and outer thighs. With the new Coolsmooth applicator, designed for those hard to pinch areas, your outer thighs can be easily treated and your inner thighs can be now treated using the Coolfit applicator, designed for long vertical areas of fat. With the new FDA approvals and over 1 million Coolsculpting procedures done it's the best non-invasive treatment for abdomen and flanks, and thankfully, now your inner and outer thighs too.
You Want It, We Got It!
Through a customized Coolsculpting treatment plan, Contour Dermatology and Cosmetic Surgery is confident in saying that we can help you uncover those mirrors and reveal the new you. We can help you finally look into that mirror and be completely satisfied and happy with your body. Coolsculpting is a proven way to treat those stubborn fat areas in your abdomen and flanks; now with the FDA clearance to treat inner and outer thighs, Coolsculpting is the fat conquering machine. Schedule a consult today for your very own Coolsculpting treatment plan and we can help you achieve the body you have always wanted.